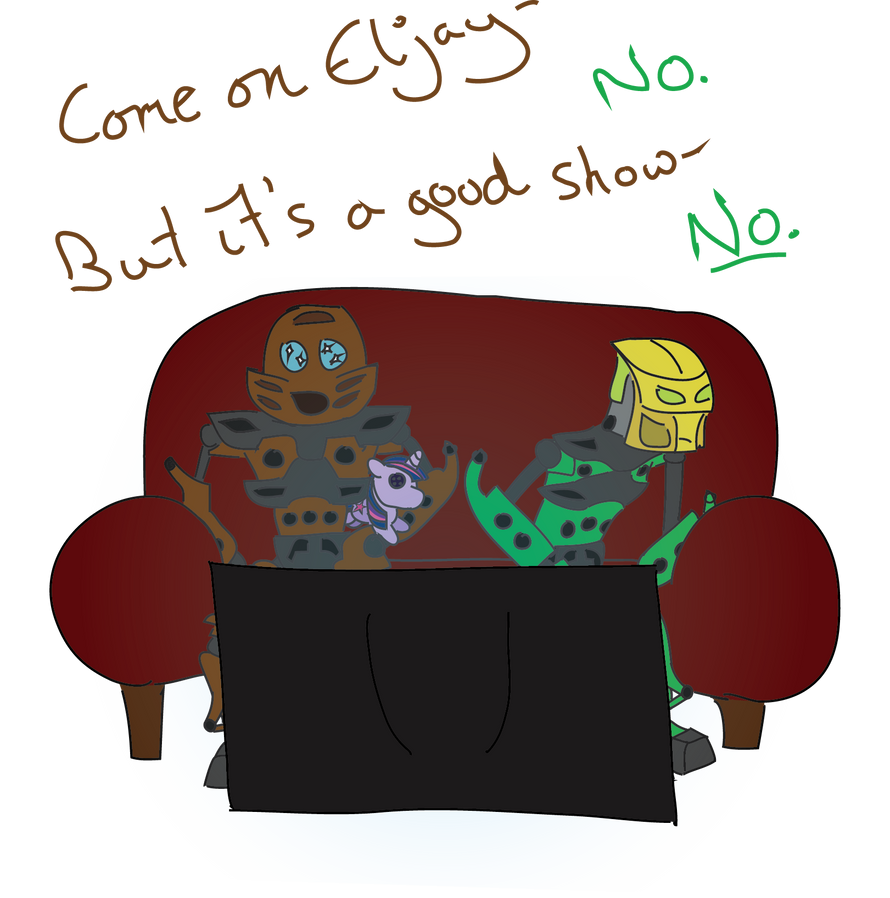 So I only just got around to listening to the 138th podcast a few days ago, and I decided I wanted to draw something to commemorate TTV's very own brony. And then around rolls #139, and with it the perfect opportunity to include another cast member with perhaps a… slightly different level of interest.
Thanks to Frodobell for providing literally the only MOC of Takuma I could find anywhere on the internet for reference, along with a good simple one for Eljay as well.
Also, man I need to work on my straight lines.