You probably don't know this game, but I really like it, so…
GO PLAY ALIEN PATH IT'S GOOD
Deus is my headcanon name for the ancient spirit who grants you your powers. Here she is!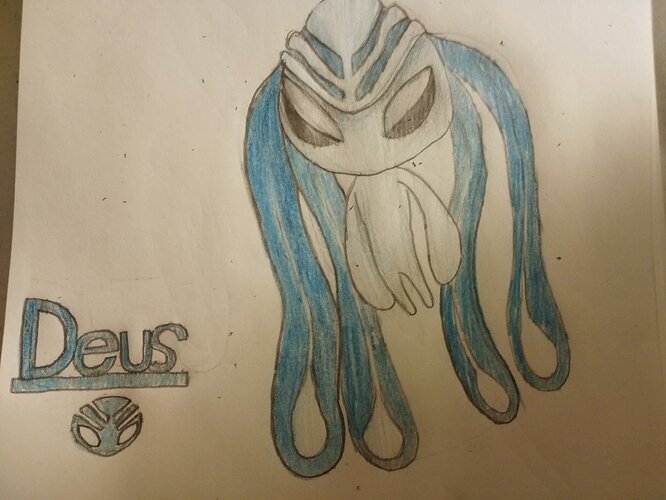 I'm doing this on my phone so if I get a chance I may try to edit the photography quality. Luckily I won't have to worry once I get my drawing tablet to work!
Bye!