This is my second largest MOC yet, and was developed over weeks of work. As you might have guessed by the name, it is the 8th version of this monstrosity.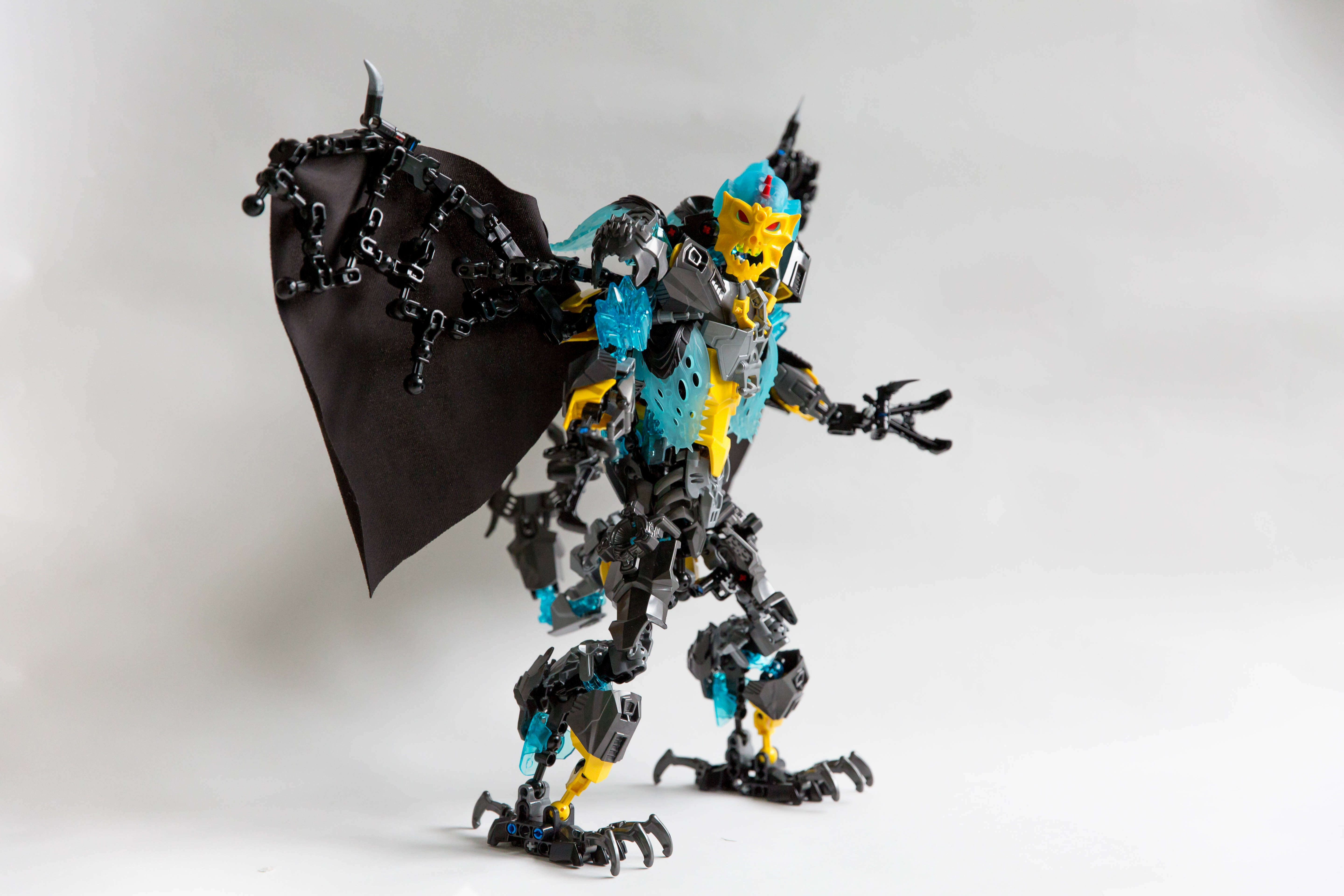 I'm having a lot of trouble giving the hips articulation while still allowing it to stand up. Currently, it can hold its own weight, but it is still rather unstable.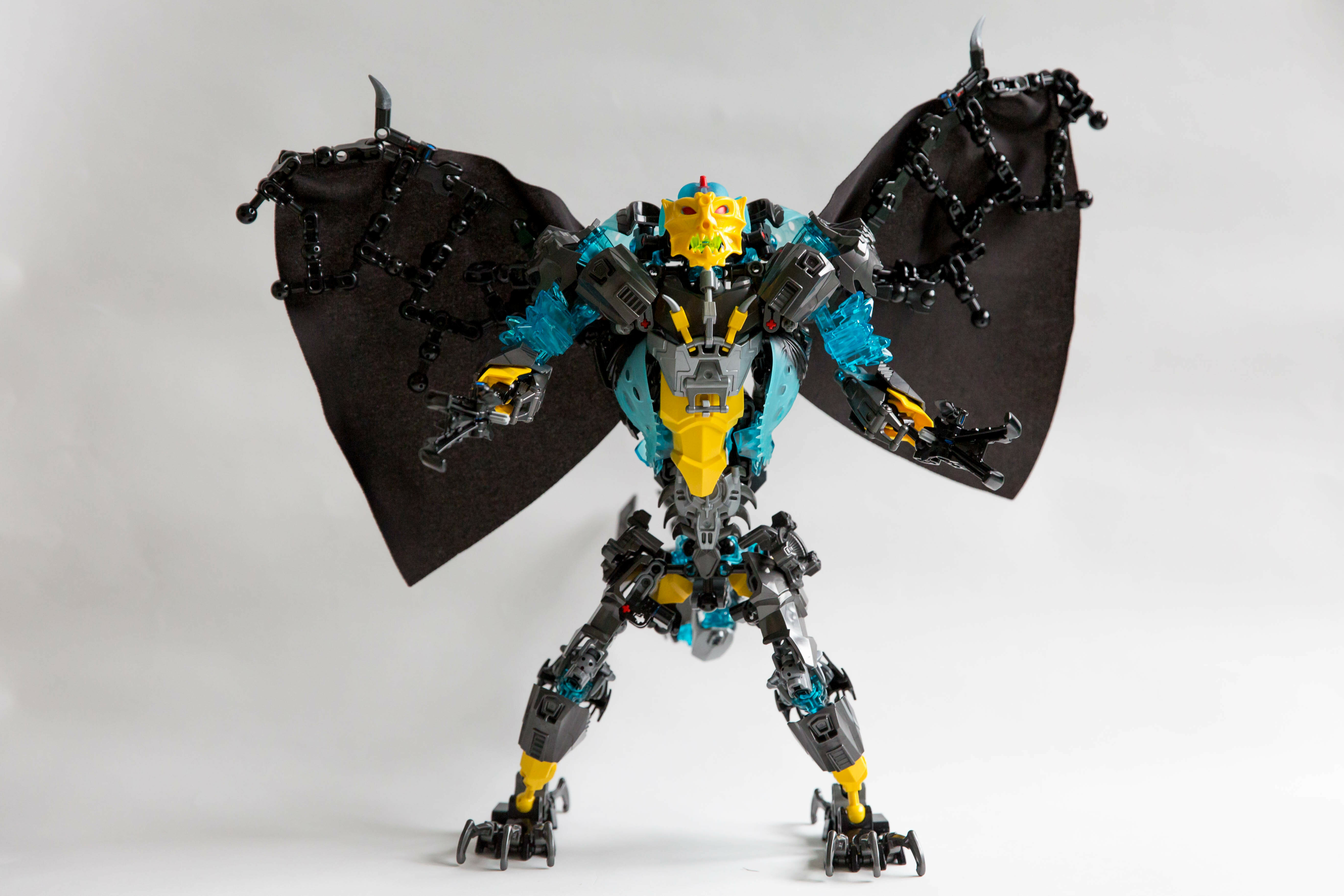 The entire MOC started with just a simple creature with an aquagon head, built only to attach the wings to something. Until version 8, the wings never changed at all. Until a friend (who had never seen a bionicle) walked over and showed me how to put the capes on the wings. Yes, those are ordinary capes. No customization.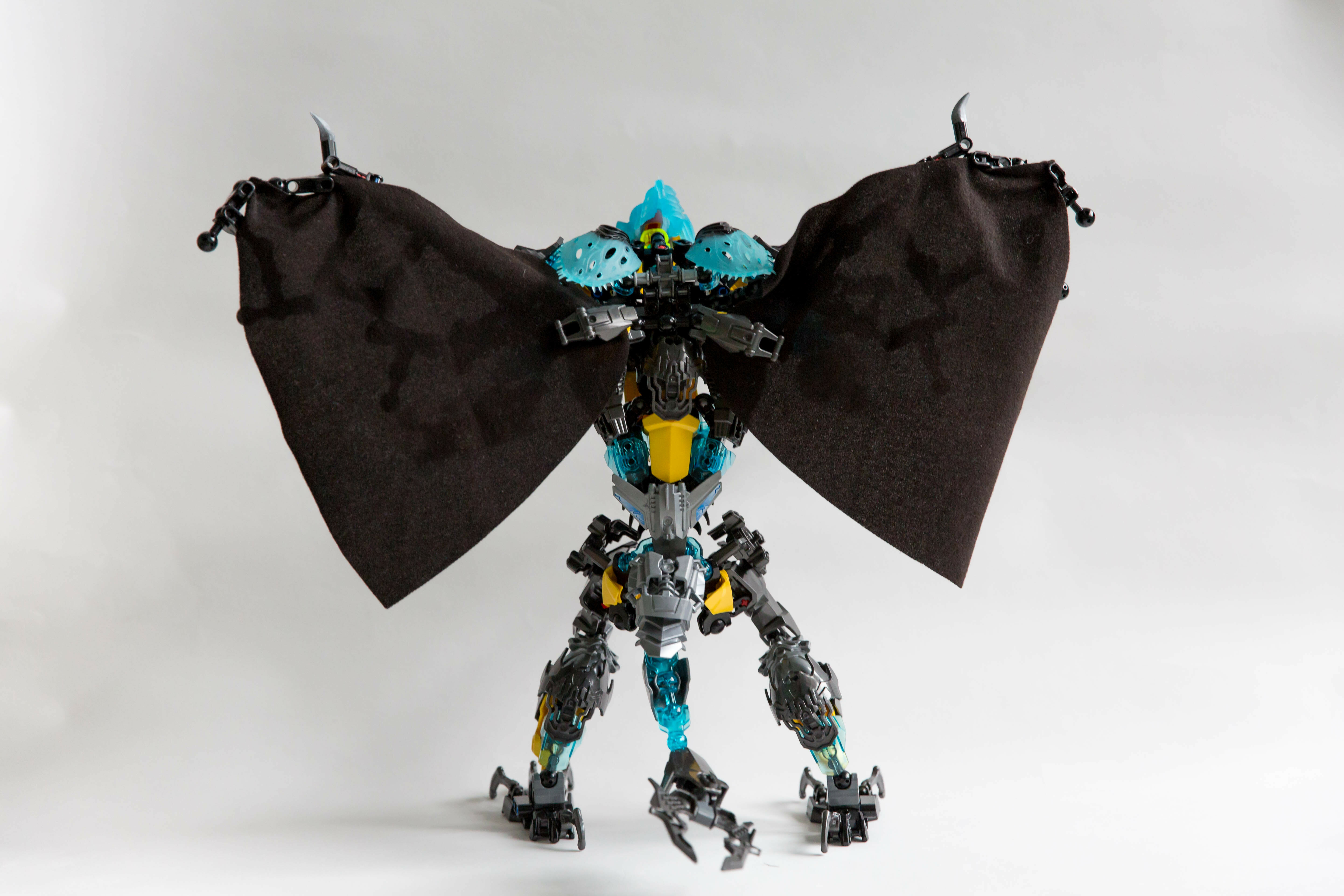 Back shot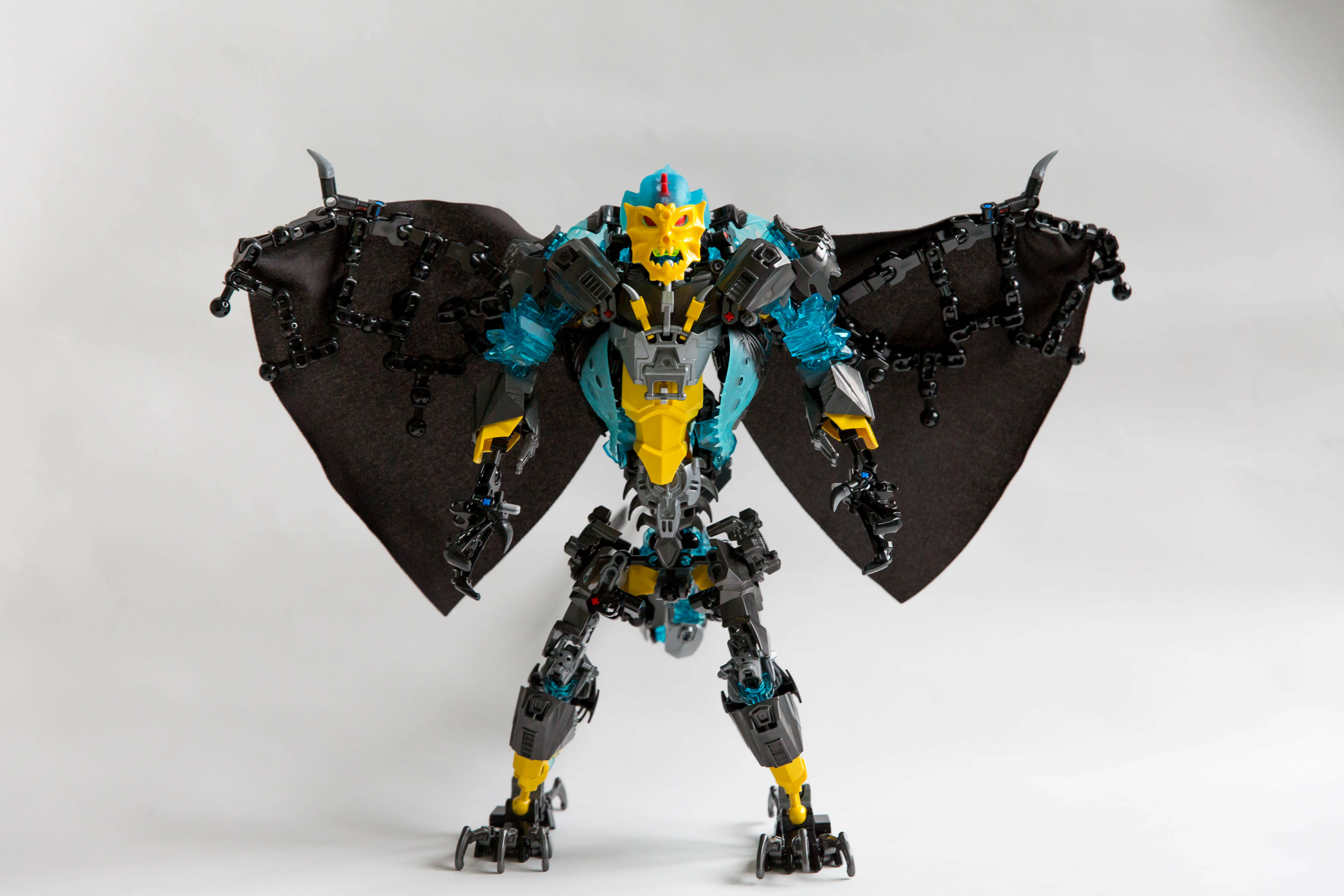 Front. This is the best image for seeing the structure of this creation
This is my first topic on the boards! I usually don't build big, but recently I've been enjoying it. Expect more, big or small, soon!