"Creation is my essence, and you would destroy all that exists. I can't allow that."
Artakha to Toa Helryx. Reign of Shadows.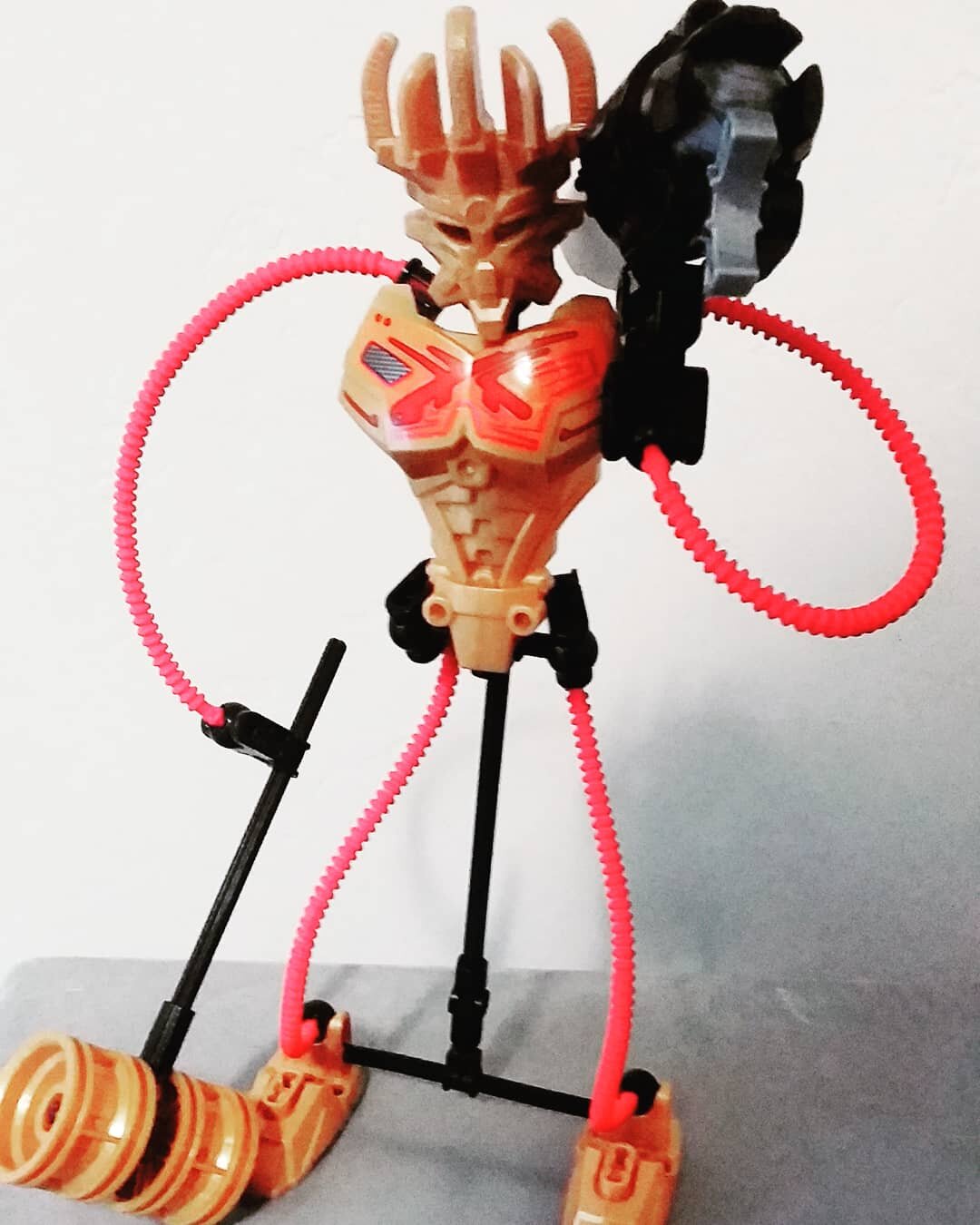 Since the Helryx contest is nearing it's end, I figured now would be a good time to begin work on my entry for the inevitable Artakha contest! I know the color scheme isn't quite what was described in the lore, but I didn't have enough limb pieces in green. Plus the red ones match the chestplate so well! I also chose to give him a Midak Skyblaster, since I'm pretty sure he made those? I dunno. Seemed cute.