This is all. 5 minutes in photoshop.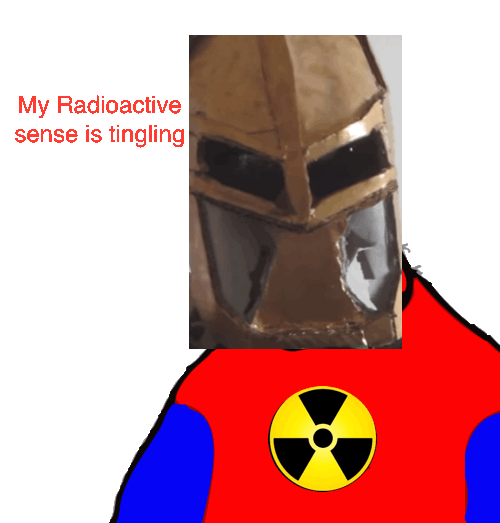 ...
...
Electromagnetic hypersensitivity is a real thing,
The reported symptoms of EHS include headache, fatigue, stress, sleep disturbances, skin symptoms like prickling, burning sensations and rashes, pain and ache in muscles and many other health problems.........ELJAY WEARS A MIRU BECAUSE OF THE RASHES!!!
This image alone has convinced me to listen to TTV Talks now.
Changed category and name since this is technically creative content. =P
This is the single greatest picture since the Mina Losa.
Yeah, I wasn't sure which one so I just opted for TTV talks... and thanks
@Rockho everything makes sense now, Illuminati confirmed
This is the greatest image on these boards.
As of right now I imagine someone from the podcast stumbling across this and being very, very confused and disappointed with the world. xD
So I finally listened to TTV Talks About Airport Security. The whole way through, I thought one thing over and over - "Get on my level, scrubs." Why?
Because I fly halfway across the country an average of four to eight times a year, for every year of my life thus far with the exception of when I was a baby. I'm as familiar with airport security lines as I am with the line at my local fast-food restaraunt.
Haha, similar situation here.
Seriously though, that episode probably gave me the most legitimate long lasting belly laughs I've had in a good time....
I'm always surprised when people say that they've never flown on a plane, don't know why.
The part about going through security was hilarious
The whole, "getting on a first name basis" thing had me laughing for a solid five minutes, lol.
I never listened to this episode
I am listening to it now XD
whoa that's a lot of travel
No kidding.
And then I talk to people who say they've never flown before and/or are scared of planes, and I'm just like "What is wrong with you poor poor soul"
I don't travel a lot but I love flying, I hate 10 hour flights however when you have nothing to do
You clearly haven't mastered the art of making things to do. What is wrong with you poor poor soul
/s
Or, you know, you can read a book or nap.
I do that when I don't have anything to draw with, I can't sleep on a plane for some reason
Fair enough.