Azoth originates from a time where the city/world Kolk resides in was utterly destroyed in an apocalyptic state. It is unknown what caused his appearance, but legends say he swung the ground with his 2 mighty hammers, trapping the evil souls who ravaged the world into the soil never to be seen again. It is unknown if Azoth possessed any power or if it was just his hammers.
It is also believed that Ventum was one of these souls, but nobody has neither confirmed nor denied the connection. It was also believed that Azoth was the first ever known AI (Armored Intelligence) to exist, paving the way for future AI's like Kolk to be born.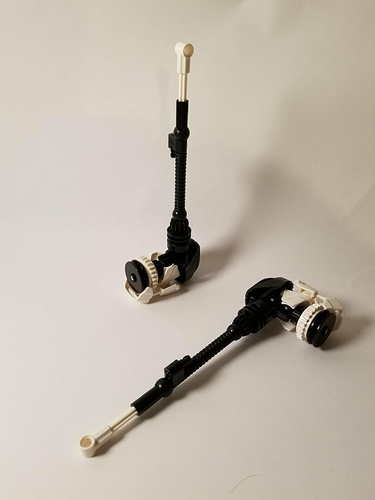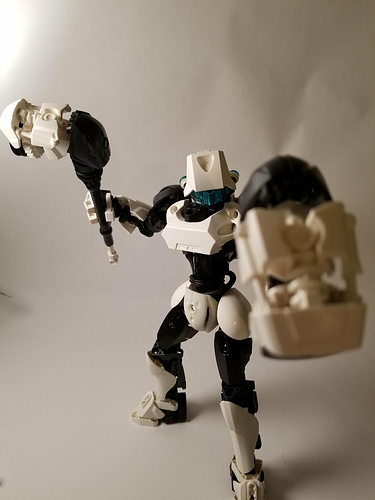 So this is what I was calling my "Summer Project" to work on this year. The building process wasn't too big of a hassle with the exception being trying to use the Hockey Chest plate well. I think he turned out better than I could have imagined. I am incredibly proud of this MOC, and I am very happy to finally have him built. I do still intend to work more on this MOC, so by all means give me critique if you want. As is I think he's "done" for now.
See you guys around, and thanks once again for all the support <3