I won't put his bio here because it involves violence,and if i remember well,it isn't allowed here,but if you want to read it,go here: https://www.flickr.com/photos/129742974@N03/16980038270/in/set-72157649664386444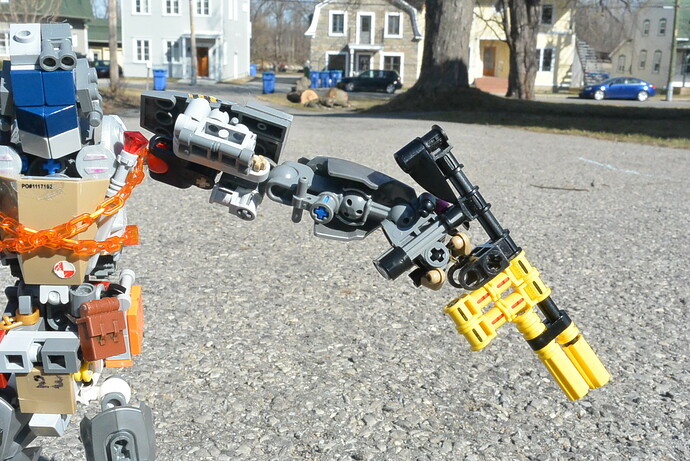 you're probably all gonna complain about his colorscheme,but he's supposed to look like that. he made himself this armor using anything he could find.
so,He has a water bottle,three little boxes,mostly containing food and stuff like that,he also has an old 3DS,and a bunch of random stuff.
more pictures: https://www.flickr.com/photos/129742974@N03/sets/72157649664386444/