some robot punk guy. i'll probably make up a backstorie later.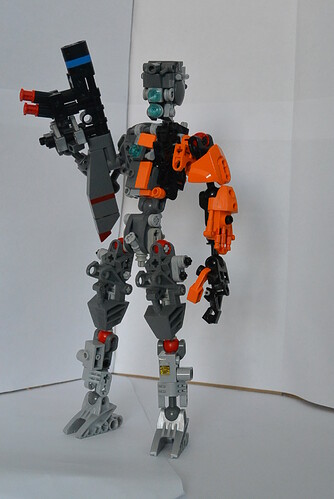 more pictures here: https://www.flickr.com/photos/129742974@N03/sets/72157648973539853/
this is very good I like the custom head and gun
Very cool. I like the way you used the orange.
@AutobotPakari
thanks everyone!
Reminds me of CHAPPiE for some reason, but besides that, I love everything about this MOC! The exposed balls seem a little distracting, but they're nothing to bad.
i want to see chappie last night so it was a big inspiration. thanks!
The upper legs are a bit weird, but the head and gun make me very happy.