This is Necron Toa of Earth. he was a Toa in a story i was doing a while back, which I'm thinking of restarting and posting on the boards.
Any way i wanted to make a Toa that looked evil, but wasn't evil. tell me if i accomplished this.
In the story his one of the last Toa. Also those things on his arm are
suppose to be mining like tool things of some kind. He also has a real short temper.
Let me know what you guys think. But keep in mind that the three guy's (including this one) I'm posting today are still works in Progress. also i don't have the best set up to be taking picture right now and it'll be a while before i do.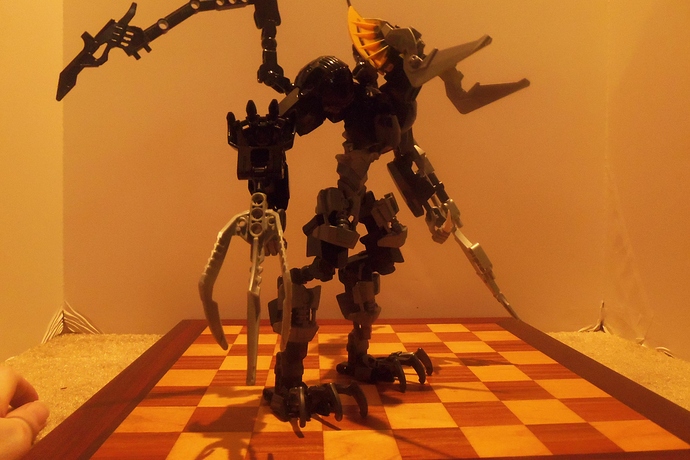 I'M GOING TO BE ADDING BACK ARMOR, I RUN OUT OF THE PARTS I NEEDED OR IT WOULD OF BEEN DONE ALREADY.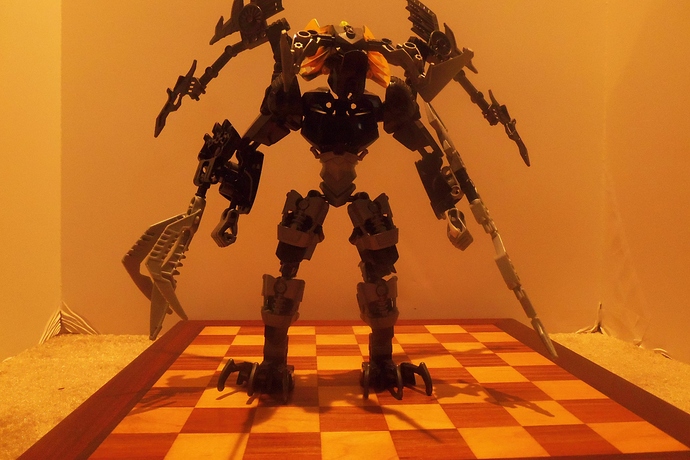 I'm really liking these guy's look from the front i can't wait to the finish this MOC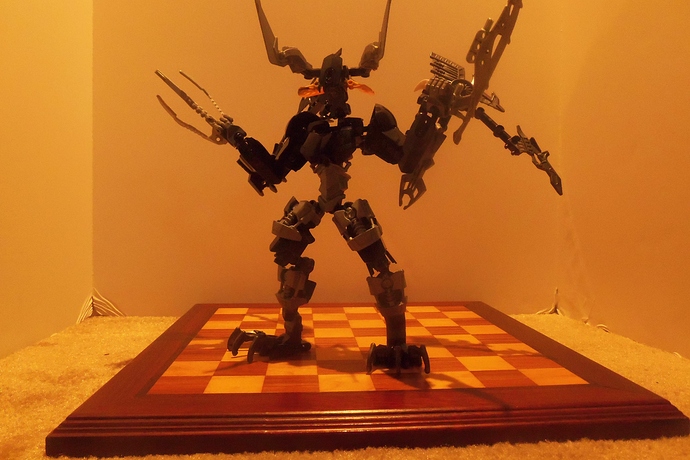 And here he is going off the deep end.