You don't know what UNO is?
No, I know what UNO is, I'm wondering what this "Spicy" version entails.
I think it's just an adjective
It's uno with a few extra rules. It's great. Nobody but youth groups play it though
I've competitively been playing a game called Star Wars Imperial Assault for 3 years. It's a grid-based game based on taking on the Galactic Empire as a squad of Rebels. The competition lies in the skirmish game mode, where two armies face eachother. I mostly play a Jabba's Entourage like list.
I also made my own card game called Bunkibinibo!! (yes the exclamation points are just part of the name). Have you ever wanted to fight a house that floats between the fibres of reality as a bean god? Well you can.
It's possible I can make digital cards and post them online for people to print out at some point.
oh man… I play WAY to many. From Axis and Allies, to card games like Keyforge and PCTG
One of my favorite card games is also the one I've seen talked about the least: It's called "1000 Blank White Cards." Has anyone else here heard of it?
Also, while I haven't played it yet(and I don't even think it's out yet,) the card game "Muffin Time" looks fun.
Basically, it's more a ruleset than a game. You make the cards as part of the game(with certain guidelines), and then play against other players using the deck you made out of index cards.
That sounds kinda neat. How does it keep things equal? And how much does it cost?
That's up to you and who you play with.
About the price of a pack of index cards and time enough to watch this video on the rules
Ah okay. I just looked it up, and I'm not sure it's the game for me. I like structure too much.
On a different note, I've recently purchased a pair of Bohrok Swarm decks, and they should be here by Saturday!
Anybody play spicy uno or Dutch blitz?
I tried the follow up dos, if that means anything. It was overly complicated. And no I'm not joking.
Does fortune street count?
This is the place to talk about he best (and the only) Unique deck game around!!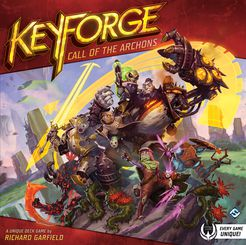 Spicy uno is just uno where zeros sixes and twos mean stuff
There's more too
Like help and stacking