What's there looks cool, though it feels a little empty. Maybe add some storage crates or a couple of tanks filled with some sort of flammable substance?
Good idea, I think I am going to do that! Thanks for the suggestion!
Pretty neat! But I definitely agree that you should put a crate or two in the background. I really like the nuva armor as part of the Mindstorms piece.
It's actually Power Functions, not Mindstorms.
Ah ok. Thanks. Looks like Mindstorms though.
That would have been very hard to incorporate, and the MOC would have been twice it's current size.
Bulk isn't really the person to have a lab, or nukes, or a nuclear lab. It's a novel build, just one that seems a bit out of character
Hero Factory characters have character? SHOOK
As an HF fan, I have to agree and disagree. I never really saw Bulk have any character except that he's "the tank" guy

. He could be the kind of guy to have scientific interests.
0/10, Should have been called Chernobyl
I chosed Bulk because I thought the set was fitting for my MOC, not because of his story personallity.[quote="Holi, post:10, topic:49762, full:true"]
0/10, Should have been called Chernobyl
[/quote]
S̶h̶o̶u̶l̶d̶ ̶I̶ ̶e̶d̶i̶t̶ ̶t̶h̶e̶ ̶t̶i̶t̶l̶e̶?̶
Ngl looks like a tardis Time rotor.
I would like more photos, but good idea!
How do you suggest I make those? I thought about it, didn't come up with any idea.
You could always go the brick build route, or just pile bunch of technic beams on top of each other to make a cube.
I tired both using bricks and technic beams, but none of them pleased me. So I ended up taking this route instead: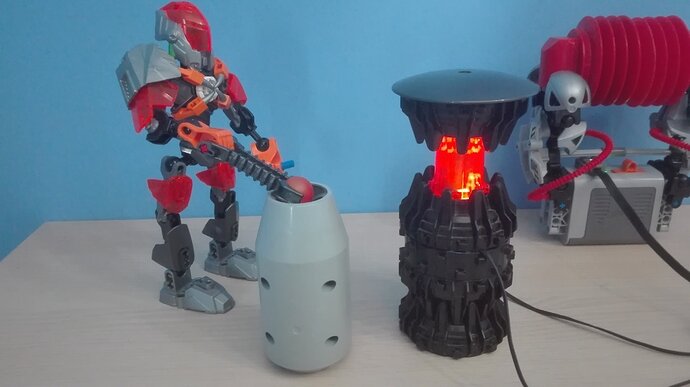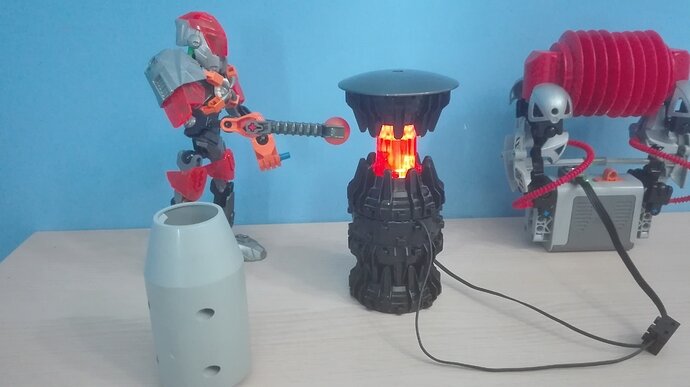 (Sorry if the pictures are a little low quality)
Thats exactly the kind of thing I was thinking of. Maybe add one or two more, but with different heights? Either way, it looks a lot more lived in now.