Originally I probably intended to put everything back into its box, but well, that wouldn't have been very space efficient, so I decided to finally get rid of all my Lego boxes that were gathering nothing but dust in my room and were taking up so much space in the loft…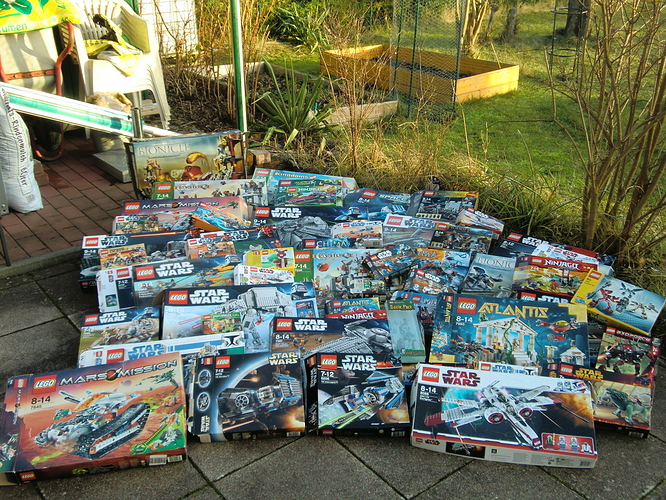 I sadly forgot to count them, but from a quick look at the picture it are at least 40+, maybe even 50+.
I think I kept every box since about 2008 (and of course there are some from earlier years, too), although a few are missing because I actually keep some stuff in there and I thus kept them.
It's actually pretty interesting how many Star Wars sets I have considering that nowadays I'm not at all interested in that theme anymore.
Well, here's the tragic end of all these boxes: