Caleva is a Toa of Fire who serves the dark Toa warlord Xobralt. She, being his foremost fighter, wields his weapon, the Thunder Claymore, when her lord is not using it, which is usually.
The sword is a fusion of multiple blades, forged into one bringer of chaos, and imbued with the power of electricity.
Arrogant and loud, the only thing bigger than Caleva's sword is how great she thinks she is. She dismisses anyone she deems unworthy of her attention, but highly respects those who have defeated her. Her temperament in times of stress is surprisingly quiet.
Despite her attitude, she is extremely proficient, and fights skillfully in conjunction with her Kanohi Kadin, enhanced by modifications made to her body.
And now for the pics.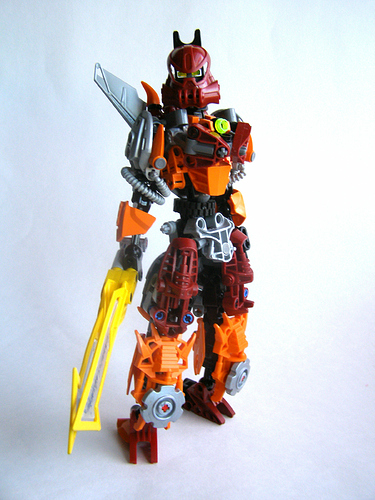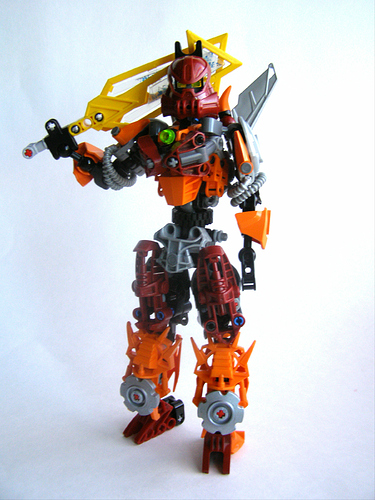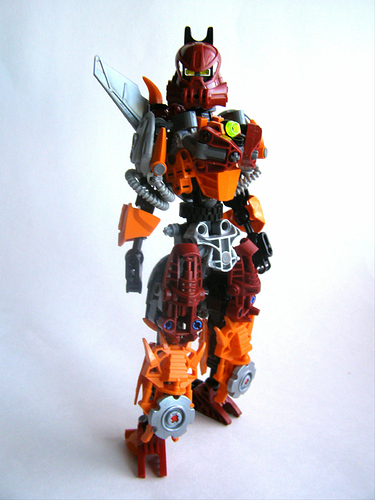 Weaponless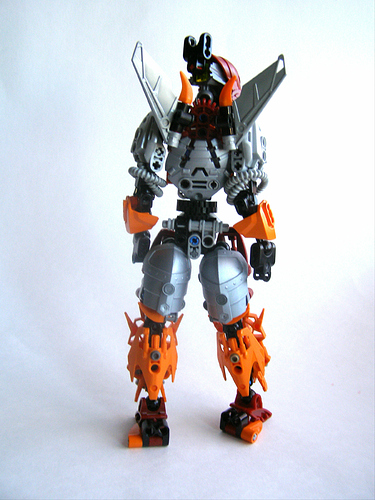 Disregarding the silver, This is one of the best back sides I've made SHUT UP THAT'S NOT WHAT I MEANT WHEN I SAID THAT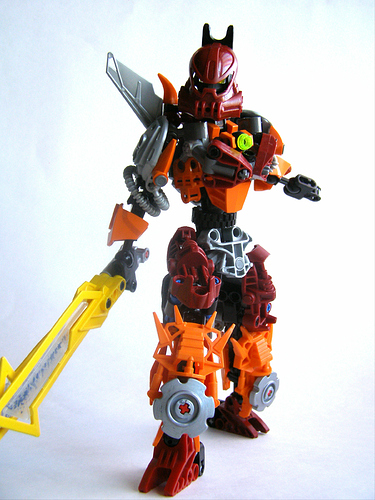 And some actions pics.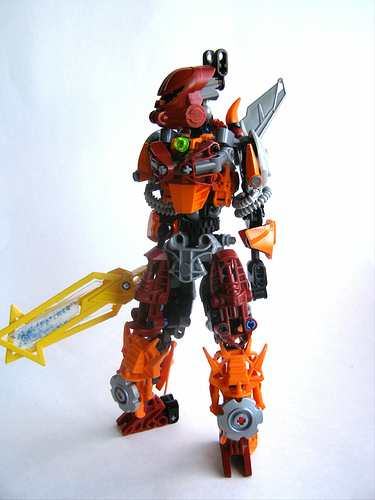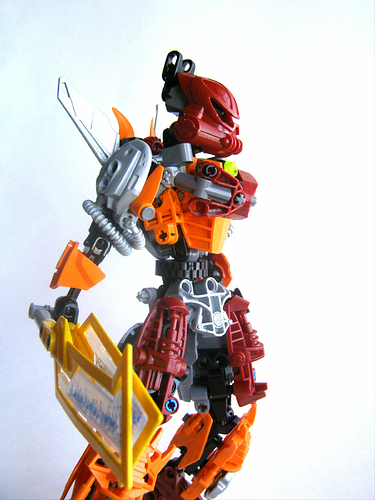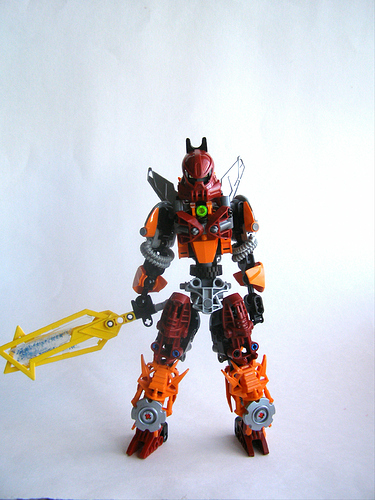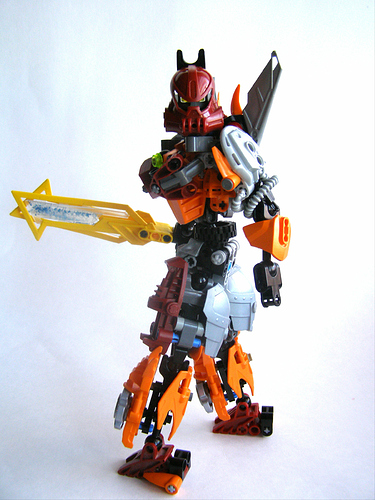 And that's that. How'd you like it?
Edit: I stole the upper torso from Gringat. Forgot to mention that