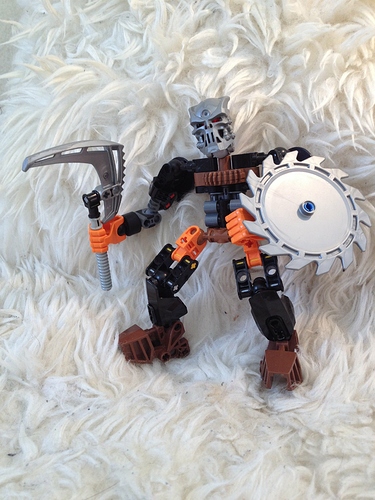 BIO:
Name: Obyron
Title: Chancellor
Race: Flayer
Gender: Male
Alignment: Neutral Evil
Occupation: Politician
Element: Psychic
Powers: Mind-reading, Slight mind-control
Tools: Scythe, Shield
Backstory:
Obyron is one of the first flayers to advance in ranks among other races. He seems like a good guy, but he really isn't. The way he became a famous politician is through his ability to manipulate people's choises. All he wants in this world is for everyone to become a part of his race; the undead flayers.
Flayers are a race composed of almost all races. Some people who know they're dying often enhance themselves with robotic parts, allowing them to live on after they die. When one of these "cyborgs" die, they become a flayer.
Theme Song: Tear it up, by Hollywood Undead