In MNOGII the charms were introduced. The three virtues, six traits (one from each village), and six skills derived from one of the six traits.
Each village had a trait and a skill and I was curious if I could combine the symbols in some cool way.
I thought it might be cool the combine the charms with Airbender necklaces for a more tribal look.

Unity, Duty, and Destiny necklace worn by the chief elder.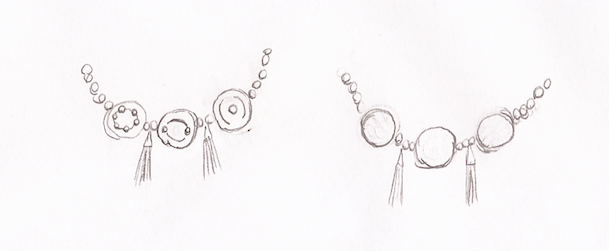 ---
I also thought it would be cool to have these charms in Bionicle games outside of MNOGII. particularly in an combat game. In many games you can often put magic items as well as armor on your character. These magic items usually have there own slot.
I thought it would be cool to use the charms as buffing item in a combat game. The six traits were designed to counteract the rahkshi powers in 2003, but other than that what powers might these charms have?