heroic and loyal, Ciryues is not unlike a stereotypical knight, though these attributes often lead to recklessness.
Ciryues wears a Kanohi Hau in the shape of a Kaukau.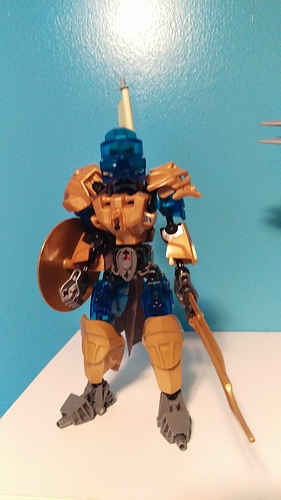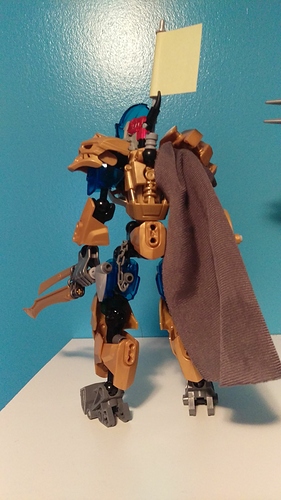 Ciryues' feet are spiked for more damaging kicks.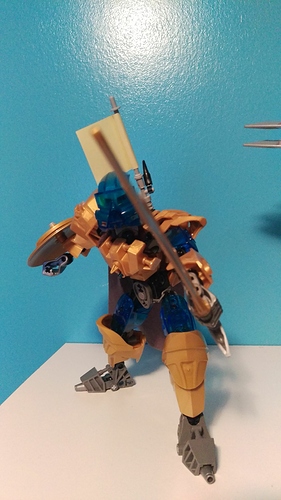 Ciryues prefers to fight physically, however the smaller blade of Ciryues' sword can be propelled using psionics.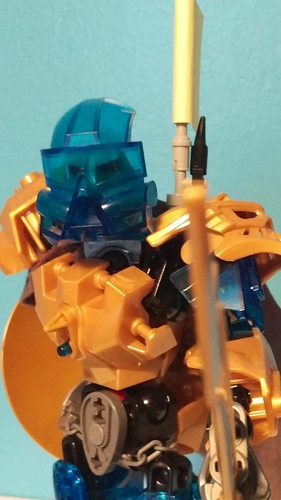 P.S. I know the flag is bad.