Welcome to the next installment of the hit television series, Cooking With Patitrademark
Today you will learn how to make some dank spaghetti. The first thing you'll need is some spaghetti noodles, of course.
Next, You'll need one polish sausage for each person you're cooking for. I don't have the packaging anymore, but the brand isn't important.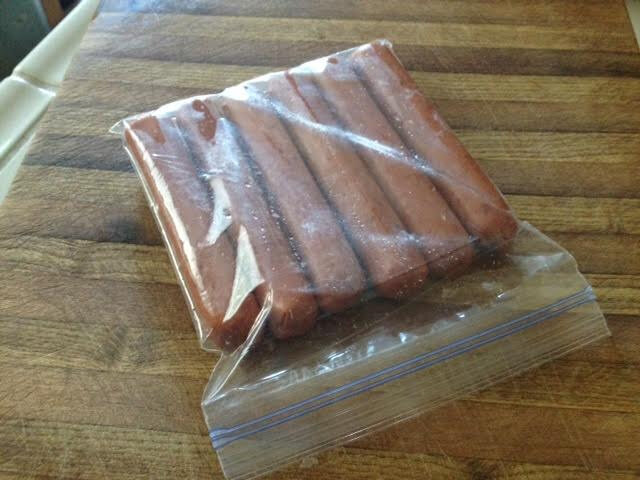 Next, the sauce. I use this sauce because memes, and it's quite tasty. I can guarantee It'll take you to flavor town.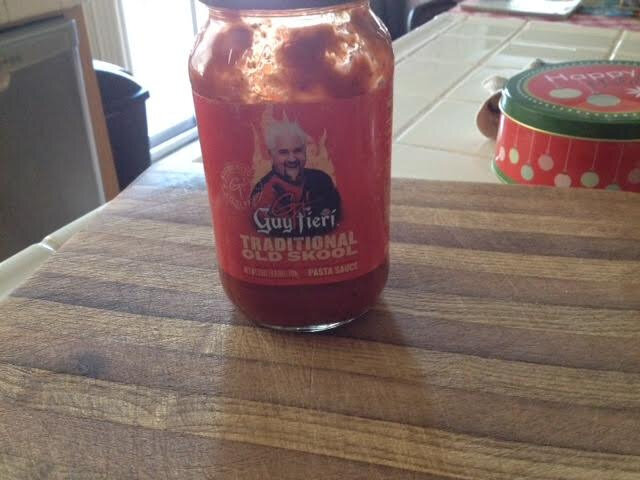 The first step is to cut the hot dogs into slices. The thickness shown here works best.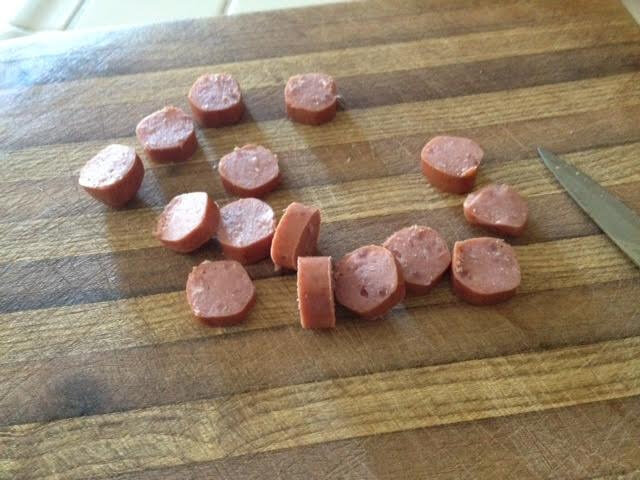 Next, if you have a spaghetti spoon, grab it.
Take a handful of noodles and feed them through the hole in the bottom. Take out any that can't fit through and put them back in the box. What's left is one serving. If you don't have a spoon, you'll just have to eyeball it.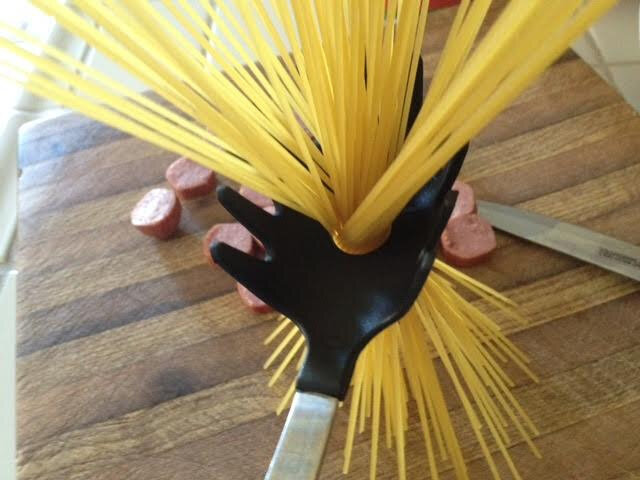 Next, break the noodles in half.
'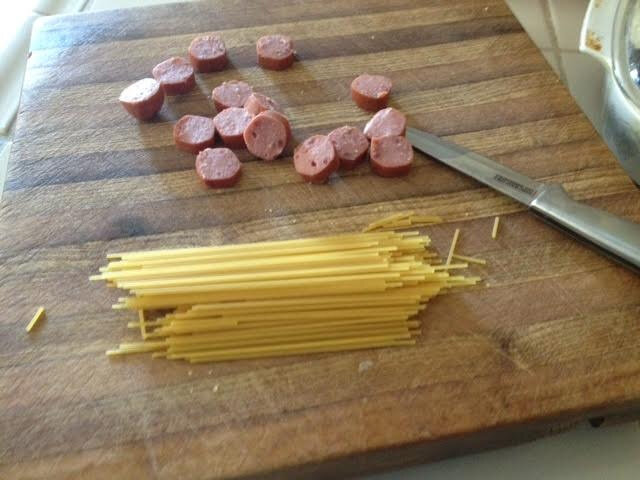 Now comes the fun part. Take the slices of hot dog and stick five to seven raw noodles through it.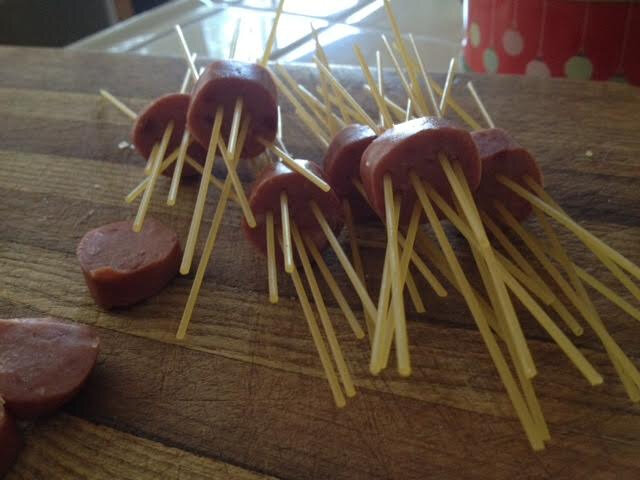 Ideally, you'll still have about half of your noodles left.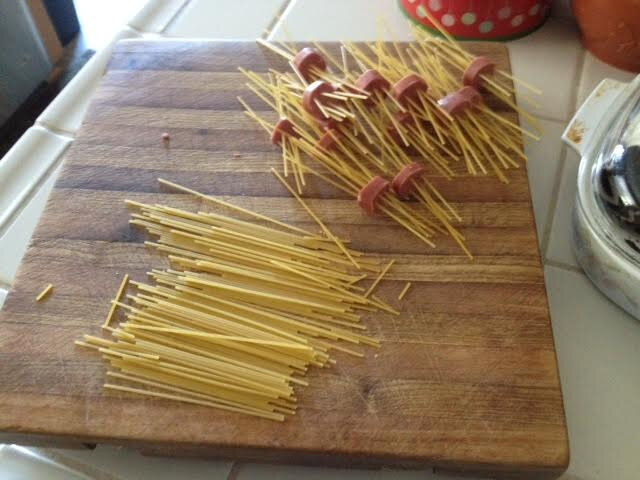 Now that our feast is prepared, we need to cook it. Take a large pot and fill it half way up with hot water. Next, make holy water (boil the hell out of it)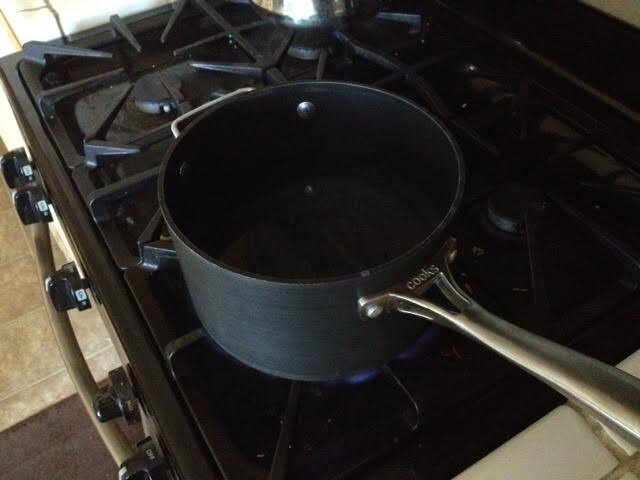 Once that's all set, add in your noodles and hot dogs.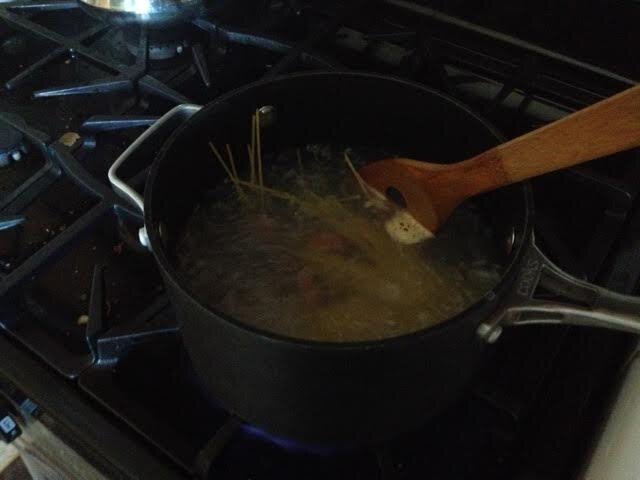 Be careful not to break your noodles, but make sure they don't stick to the bottom.Once they soften up they'll be easier to stir. To check if they're done, fish a noodle (that doesn't have a hot dog on it) out of the pot with your spoon and bite into it. If it's still firm, it needs to cook more. Once it's soft all the way through, pour it out into a colander.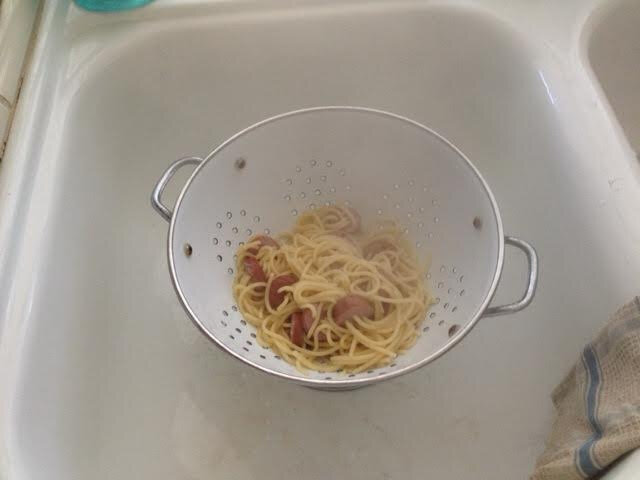 While that's in there, pour your sauce into the pot. If you're cooking for one person, use half of a jar.
Put it on medium heat and stir it with your spoon. If it starts to bubble, stir it. Repeat a few times than turn the heat off. Ooh, looks like we have a visitor!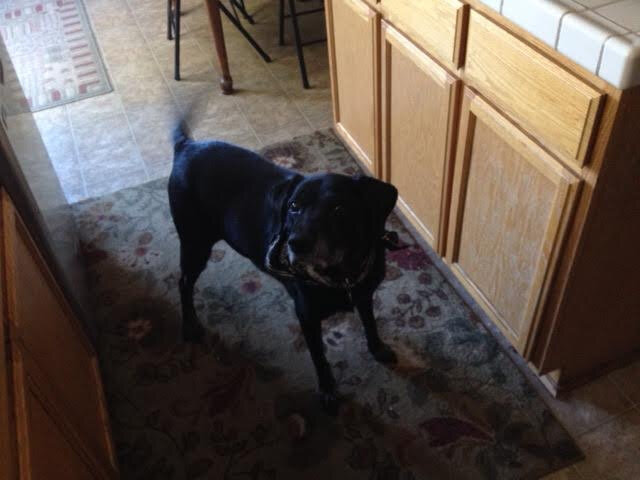 Alright, you should be done now. Time to plate it. Pour your noodles into your dish.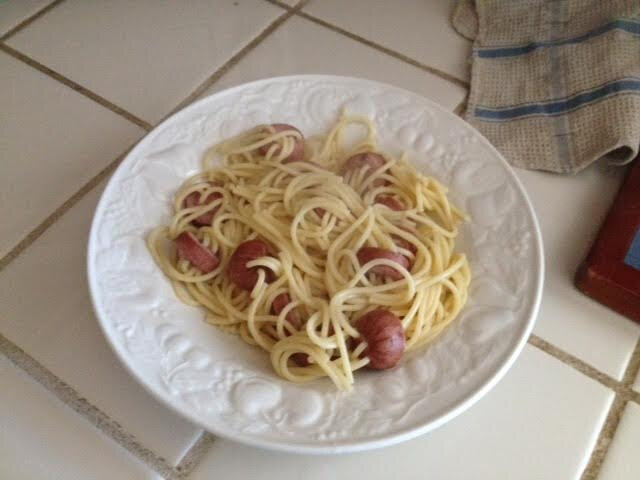 Now, add the sauce from the pot.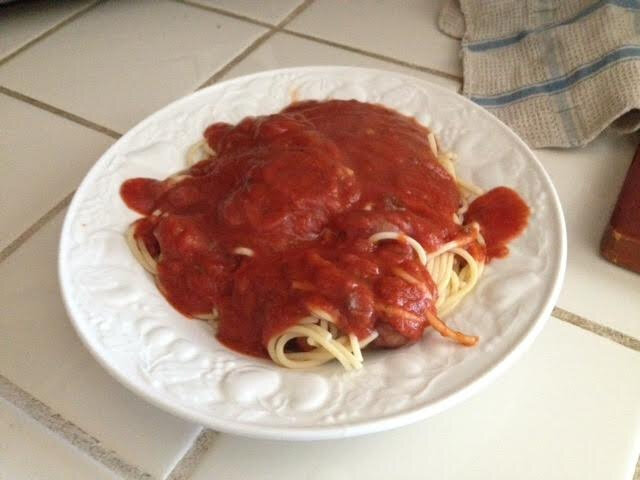 Finally, stir and enjoy! As an added touch, I have part of a baguette.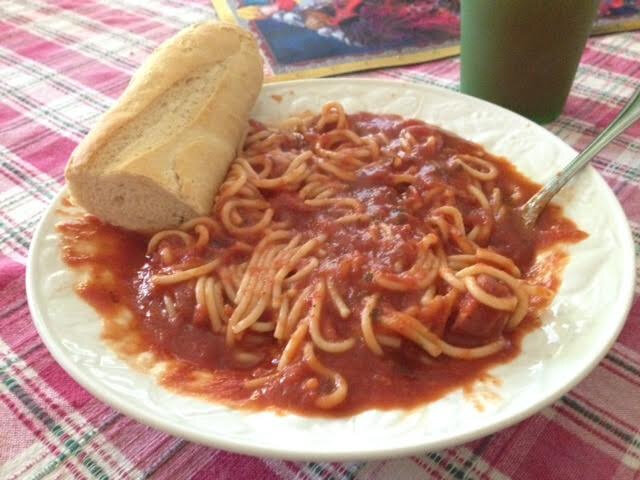 If you can't finish it, just put it in your pocket and save it for later!
.