Good job on figuring out mitosis son, I'm very proud of you!
Very nice. All three versions look pretty good at capturing the essence of Cordax
they give off serious


vibes
Don't talk to me, my son, or my grandson ever again.
I do not like open shirt cordax
why do you not like open shirt cordax
he's afraid of his raw chad energy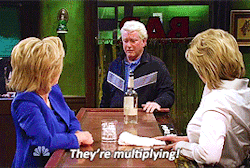 Love the vacuum.
1 his shoulders are super close and it makes him look weird
2 the life jacket isn't meshed flat with the plate and looks like he's got a weird distended ribcage
The mask wearing feature is pretty good, but I will have a nightmare or two of him without a mask on.