Could Good Guy, Bad Guy, Braca/Duracell Bad Guy and Good Guy 07 be dolls/action figures made by MU inhabitants, perhaps in the likeness of Toa and Skakdi?
I am asking this because I'm looking to get a community idea canonized. After some long thinking and discussion with many community members, this is the conclusion that we have come to be a possibilty, since this way, they have no major impact on anything pre-existing in canon while still allowing the sets to be canon by some measure and have a small role in the overall mythos.
"Good Guy" being a doll or action figure adds something small, just a tidbit to Matoran culture by adding something small that could be in the possession of a Matoran, a simple toy, while not creating any new character, species or contradicting what's previously been established while still allowing the set(s) to fit into canon by some means.
The reasoning to wanting the set to be canon is for the sets to have some form of story purpose, even if minor. See, I think every set in deserves to have a role in canon by some means, since the sets were the main selling point of the line.
You have said you don't remember how they look, so here are some pictures.
Left is Good Guy, Right is Bad Guy: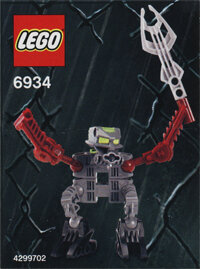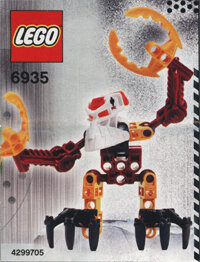 "Braca" (Don't know the source of this name, and I don't know if Lego has the rights to it), also known as Duracell Bad Guy: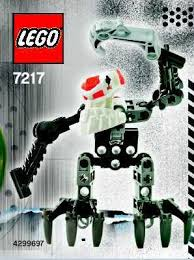 Good Guy 07: