Het guys I have finally had the opportunity to upload a picture of my first, still assembled, M.O.C.
Here he is Crultaka the Skull Pincher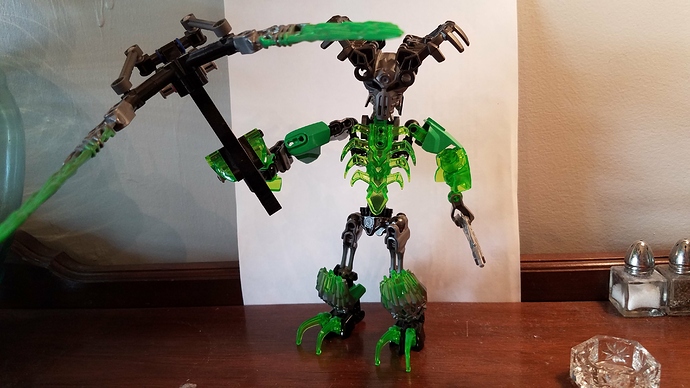 He was once a lifeless body that was sacrificed by tribes in Honor of Makuta. Before his death his hand was cut off to be placed among other in a strange cultist idol. The rest of him was thrown down the same pit Skull Slicer fell into. Once the shadowy figure known as The Dark Master found him his body was resurrected and rebuilt along with bits and pieces of Slicer which may explain his insanity.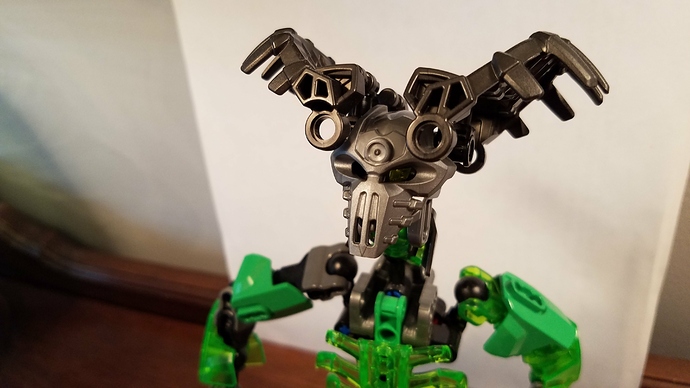 With his hand replaced with a claw he now seeks vengeance on the toa for not stopping his death.
Pleas tell me what you think of this M.O.C. Criticism welcome, It's not a Mech, exo-suit, or Exoskeleton by the way.