This little guy looks pretty nice. It has a certain charm about it. good moc
I'd highly recommend attaching the wheels to freely-turning axels and creating a more stable chassis. As it is now, it would likely be extremely difficult to get it to actually roll.
Neat idea though. I'm curious to see how this develops in the future

Now the interesting thing here is that even if the Wheels were able to roll easily, the front one still wouldn't roll properly, it would crash into the…eyes? Ccbs decorations? What are those?
I'll try to fix it, and yes, theyre eyes. Wait, i forgot to save. lemme remake with gear functions (smaller, more articulation, and unique functions.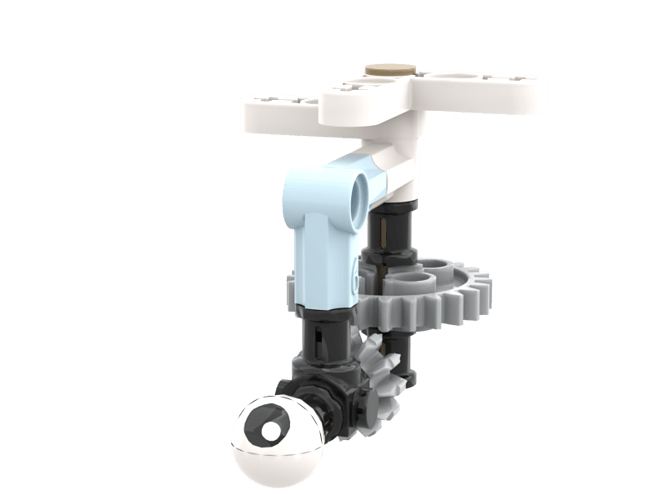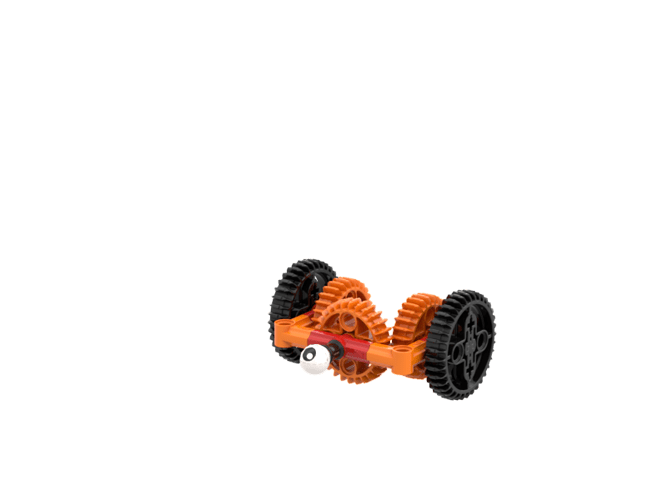 these are the remake and a brand new one. they're called software speeders now because they aren't just bikes. you turn their eye like a knob, and their gear functions kick in.
EDITED QUADRUPLE POST - Spiderus Prime
They're cute little gizmos
thx for the feedback. at least i tried.
This wouldn't work, actually, since the top gear (I can't remember what tooth count that one is, 24?) isn't a bevel gear, meaning it can't rotate at 90 degrees with the bottom one, which is. There are larger size bevel gears (I think 20 teeth? it's been a while.) that you could replace the top one with for it to actually function.
edit 1: nailed it on the tooth count

edit 2: didn't realize this topic was almost 3 weeks dead, my bad. that's what happen when you get behind on new topics, I guess
TONIGHT ON TOP GEAR,
WE'LL BE SEEING IF IT'S POSSIBLE TO GET TO R'LYEH WITH A MITSUBISHI
will that do?