This is my entry for the Monochrome MOC contest: Monochrome MOC Contest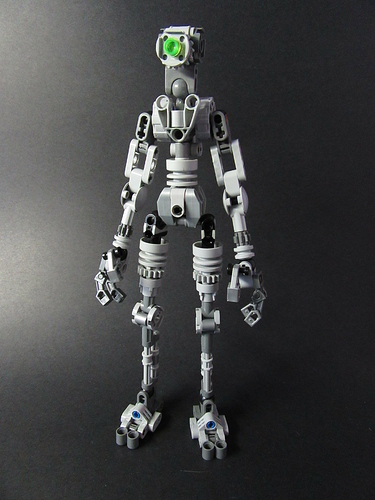 Nice, is it some kind of droid?
Well, some kind of robot thing

Nice. I think you could do more for the chest rather than just slapping on a single slizer foot
Really cool. The lack of colour works in favour of the nature of this MOC.
I think you could fit another gear inside of the upper arms, other than that I like it.
Everything about this MOC comes together nicely and the lack of colors really works with the industrial robotic look.