When Onua came in to contact with a strange rock it supercharged him. He is now more powerful than ever.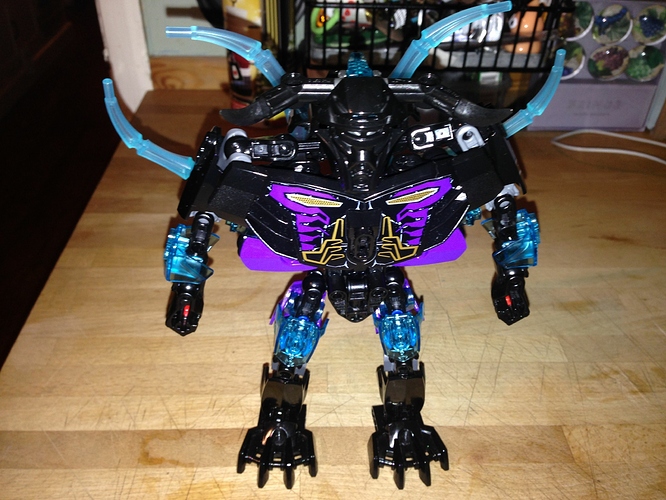 so he is Diamond Charged
"Gems are Truly Truly Truly Outrageous"
I like the look those horns give him.
get out of here Taric Main
HE FOUND SOME CHI! LEGENDS OF BIONICLE CONFIRMED!!! lol this is a cool little MOC dude!