Some recent attempts at digital coloring, utilizing characters from the two ends of my story spectrum, Judah Alisdair and Mara Alisaedra. Judah Alisdair is a lion-leopard mix, and is a member of the King's Rangers, a company of bounty hunters that keep the peace in the lawless desert frontiers.
Mara Alisaedra is his ancestor from 600 years earlier in the storyline.
I'm not too happy with the shading on the Judah. Something about it just looks…off.
Mara Alisaedra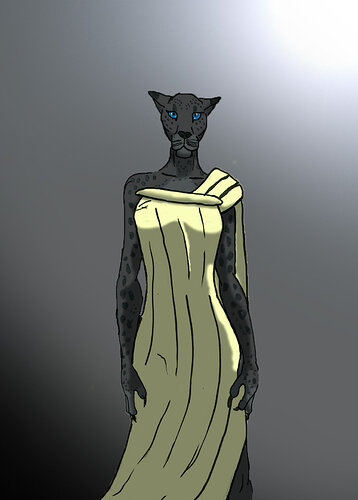 Judah Alisdair