So I was rummaging around looking through some old photos and somehow managed to find a folder of all my awful old Mocs which range from fairly mediocre to pieces of garbage. And what better way to celebrate this occasion by sharing them with you, and possibly causing your eyes to burn at the same time.
Be prepared for the worst picture quality you've ever seen.
First up, the oldest photo there seemed to be this:

It was taken sometime in 2012 and all I can remember is that his name was Phantrax. A Toa I think?
With that out of the way, now we get into the more memorable stuff for me.

This is the 'Bionicle Recon Team' from 2013. Here we have an abomination of CCBS parts;
Makuta Cyphor, my first self-moc;
And Makuta Sawdris, otherwise known as bootleg Mutran.
Also from this year came a rather odd looking Venom made mostly from Core Hunter's parts.
Next up are the 2014 mocs, of which there are plenty.
First, we have an updated version of Cyphor. This would be the last year of him being my self-moc.
Then we have Vorcan, an awfully built Toa of Electricity. He had these really weird claw hands that flipped around to reveal…
Weird crab pincers. Seems like an afterthought.
Then here we have Tanma but more green. Riveting.
Finally from 2014 we have a Tahnok riding a motorcycle.
Now we get into 2015, which easily has the most mocs.
First up is Photez, my current self-moc.
Complete with 'action pose'.
Next is Orzehk, one of my favourite characters I've made. Unfortunately his first version is a piece of trash.
Then we have Onhorahk, who suffers from possibly the worst design choice I've ever made.
He physically can't move his forearms down because I put masks on his elbows.
It's even more noticeable here.
There was also this picture of the three of them with some musical instruments.
Here we have supposed 'revamps' of Turahk and Kurahk, but let's be honest, they look like completely different characters. I do like Kurahk's shoulderpads though.
And to go with them are remakes of Lerahk and Guurahk. These ones aren't half as decent as the other two. Especially Lerahk's lightning- shoulder-things and little gun, those look terrible.
There was also whatever the heck this is meant to be.
Looks like Krika and his identical twin brother got magically fused into each other.
Hey look, this one's actually decent!
Made for my sister. It was her self-Moc, given the incredibly original and ingenious name of 'Rahkshi'.
The last picture in the folder was some sort of mech for Cole? I like how low down the cockpit is, but the rest isn't that great. Especially the smokestacks (?) on the back.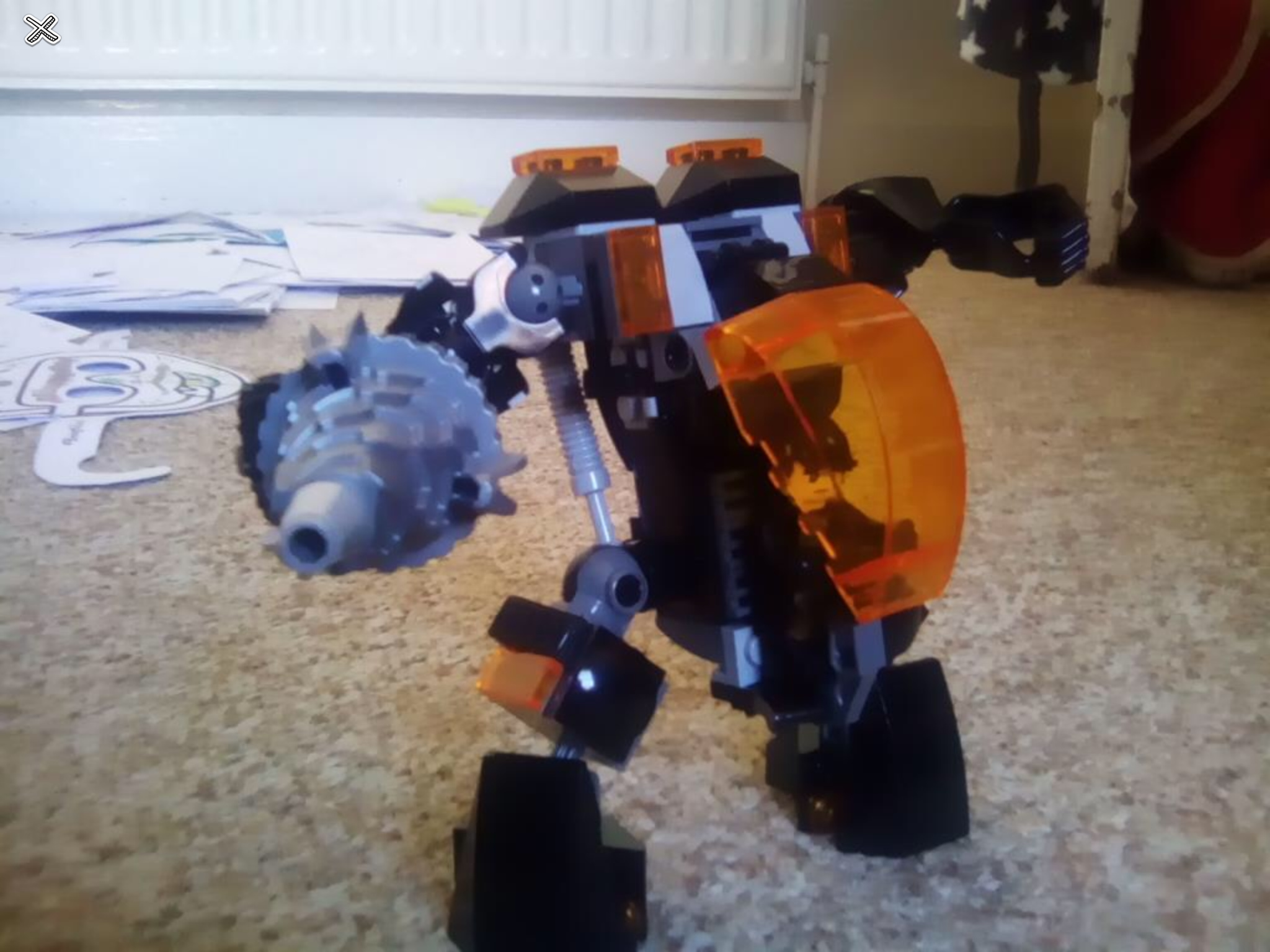 I think that's all of them. There might be more so I'll keep looking.