Here she is, the adamant Toa of Psionics herself, Varian!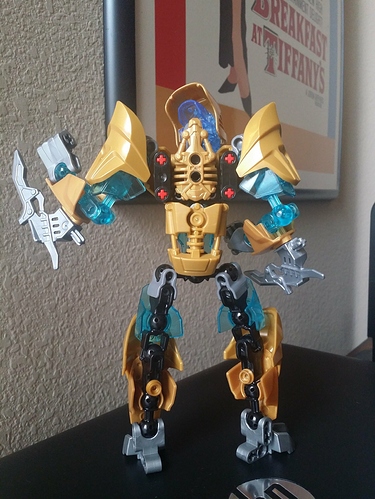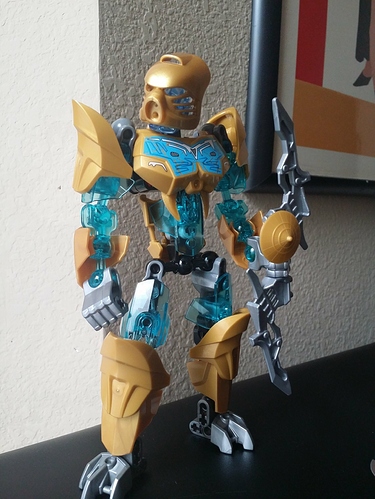 Personality: Quirky and Adamant
Abilities: Perfect Auditory Retention, Rhotuka Power of Sleep
Weapons: Duel shoulder blades, transformable into a Rhotuka Shield.
Mask: Calix, or Hau
(I don't have a Calix, and I don't think it could connect with the head connection. I also think it may be over-sized.)
Though mainly composed of CCBS, I thought the small and simplistic build made her look petite and feminine, and all the colors work really well and look beautiful together. I hope this is a good entrant to this great community project. Thanks for reading!
@TheMoltenKing