Tiroan and Nahoan Battlepacks
Ok so I've got my stuff all setup after that move, I made these small packs, not meant to be major battle packs, only $10 sets, both are above 100 pieces but still small. These ones aren't explicitly civil war but I suppose they'll fit into the civil war.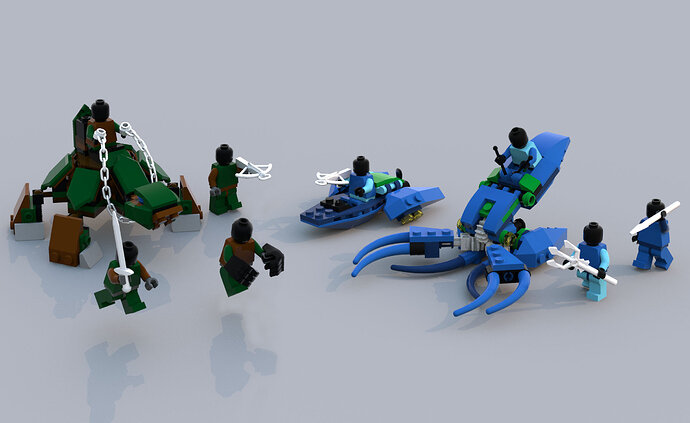 ##Naho Battle Pack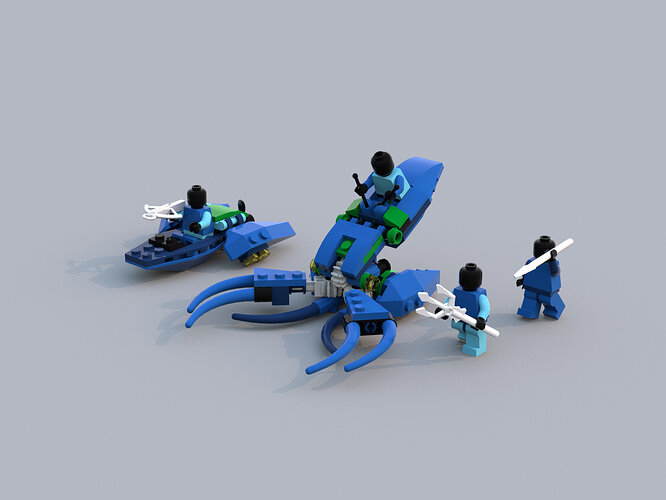 Piece count: 120 pieces
4 Minifigures
1 Rahi, 1 additional (boat)
So just something I want to clarify, I know the squid looks like a vehicle but it is a Rahi, those levers are just handles, it does indeed have a function, whenever you move it's head thingy up (don't know much about real life squid anatomy), 4 primary tentacles will crush anything in front of this creature. I think I'll call this the Kutoruka, from the maori words beak and crush (Kuru and Toka). Then we have a small boat and 2 other warriors, a trident attacker and a spear fisher.
##Tiro Battle Pack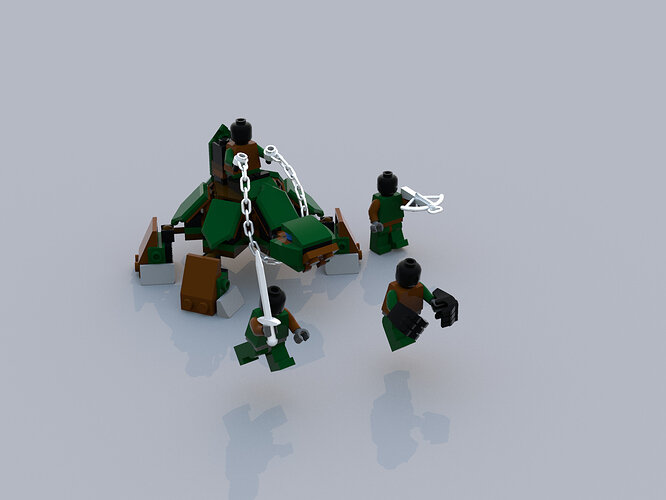 Piece count: 115
4 minifigures
1 Rahi
So I wanted to do some sort of tortoise Rahi, and this was the best small scale moc I could do, I may do some other versions and variants because I'm still shaky on this one as it is veeery wide. No functions here, just looks, although I added a little more specialization in the minis as one has battle fists or battle claws, a reference to G1 Onua. I was a little shaky on the colours for Tiro, as I understand it, they are Green and Black primaries with brown and green shades as secondaries but I may introduce a little purple in as a tertiary (think Jaller's yellows for the Mangai colour scheme).
I'm calling this Rahi Nuparanga from the Maori words for shell and dirt (Anga and Paru) and the Nu- prefix for G1 Earth element stuff.
---
Comments and Criticism are as always, most welcome!