A Le-Matoran being associated with this seems fitting somehow.
My hype for Bionicle G2.
Drugs. Drugs were involved here.
And now I can that I have seen this video…
this is my first video to 100 views, thank you guys so much for watching my extremely mediocre video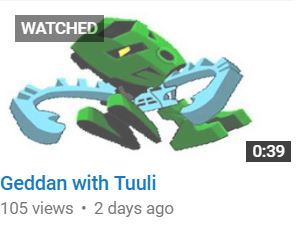 @SpookekoaOfJungle
This is pretty amazing, actually.