all of blue team is pretty gr8 tbh, been reading the fall of reach finally and they are all awesome
Bro, your calling Kelly trash.
Nobody talks about my Waifu like that…
i can cuz ur waifu is trash B))))))
Yeah, a special case of amazing. JUST LOOK AT THAT FACE.

Maybe you just hate Fred, because Fred hates you for being such a meanie.
both Kelly and Linda are awesome, I couldn't pick both so I defaulted to Kelly, but both are great in their own right
yeah that's right, I'm gonna be that "I like everyone" schmuck
Well, Everyone in Blue team is cool.
(Mostly Fred though…)
Linda and I are both snipers so I'll have to pick her. Not to mention that helmet is the closest thing in Halo to my own.
But Fred, he's mah bucko so messing with him is messing with me.
(Read the books and watch Halo Legends he quickly gets really awesome)
I think we can all agree that this is the best blue team member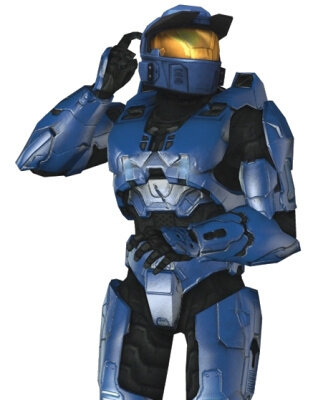 And you complain about Fred being a drunk idiot!?
wew.
But caboose being himself is funny
Fred being drunk and killing himself isn't


######Most of my hate on fred is just a joke due to poor campaign experiences anyways
Would you rather Fred kill his teammates? I hear that is pretty funny.
#####(Yeh)
Does killing himself so he doesn't have to revive you count?
Maybe he just hates you, and would rather kill himself then save you.
Or maybe it was a heroic sacrifice, dying as he tried to rescue you…
If you call running headfirst into an already fired fuel rod bolt heroic
Yes, he was saving the floor from what could be a horrific burn.
I decided to try truth and reconciliation on legendary again
At first I was like "Eh, I'll just try once and when I die i'll get off"
1 hour later I realize it's 10:30 and I should probably sleep