These are the last two for a while. Any info. needed for story lines, plotholes, or anything else can be found in these topics.
http://board.ttvpodcast.com/t/hero-nuva-roka-and-surge/9323
http://board.ttvpodcast.com/t/hero-nuva-stormer-and-furno/9374
These are also Yuedom's, as a side note.
When the toa were holding all the heroes except Evo, he was sent to rescue them. This led to him getting stuck in energized protodermis just like the others. The energized protodermis wasn't very kind to him.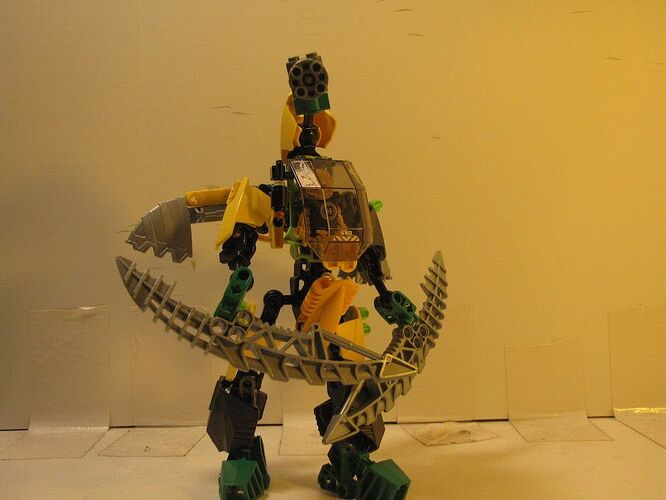 He was miniaturized. On the plus side, his Nuva tool ended up being a mech. It is typically called Evo's Nuva machine. Evo also got the element of stone, and the core power of poison.
When Evo ended up getting captured as well, there were no heroes that could go to the rescue. Enter Zib. Zib put on a battle suit, and went in on the rescue mission. He got the heroes back, but was duncked in energized protodermis in the process.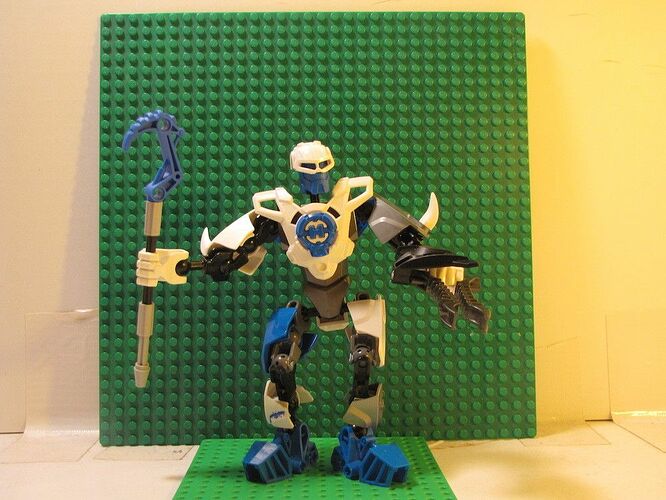 This gave him the element of electricity, the core power of weather control, and his new weapons, an electric crook, and a gun.
Tell us what you think.
-Emerald