So I did a tattoo design awhile ago, this was the digital version:


And this is how it turned out: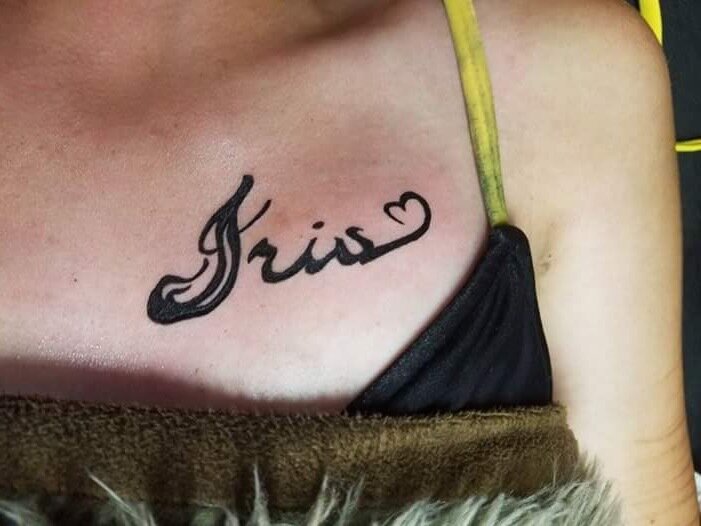 I'm really happy with how it ended up looking, it's sharp and clean. It says "Iris" btw, and it's been a plan to get this done for over 6 months, so it's extremely satisfying to see it finished. it's kinda weird thinking about it, cause now she will have my design for the rest of her life. Pretty neat.