"Suicide Squid" coming to a theatre near you!
This post was flagged by the community and is temporarily hidden.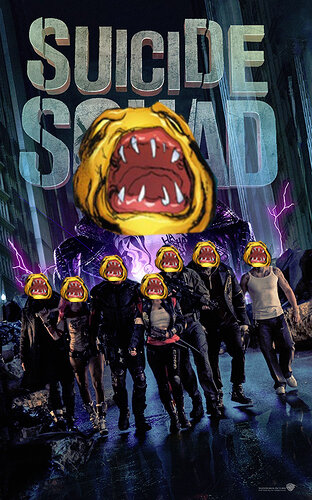 wish granted
not what i had in mind… but it will do, just because they all look like they are screaming in agony.
This is absolutely perfect!
I don't even care about suicide squad. Give me suicide squid instead. Now that's the next blockbuster.
I love it, how
Much money do you need
To make this happen?
And let's start a go fund me page for this increable idea. I really want to see this happen!