Teridax the king of Vortixx
Teridax has a simple past, he was the son of the previous king, and he became king when his father died.
Teridax is a friendly and honest leader on the surface, but what they do not see is his egoism and his manipulativeness, but he is reasonable and does think for the good of his people. Only a while ago he began to behave a bit differently, he became less sociable and some servants, even heard him talk with someone who wasn't even there.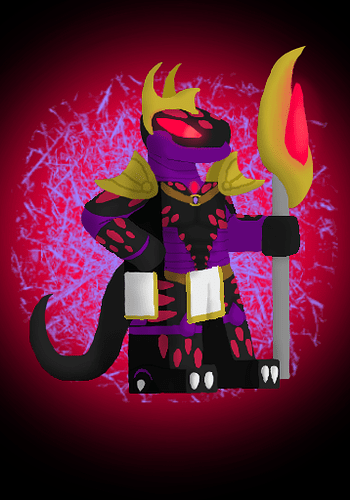 Like Roodaka, He's a lightning vortixx and uses his power to manipulate the lightning, shot lightning, etc. But what is strange is that He produces red lightning. This electricity is much more chaotic and can be used to manipulate metals. This red electricity appeared when Teridax took the staff Karzahni. In hand-to-hand combat he's weak , only knowing basic combat skills.