When I first got Kopeke I thought he was fire type (stupid, I know). I liked the white/old grey color scheme and thought it was like ash.

I'm taking suggestions for a replacement to the fire piece, I had a Hordika Vakama weapon before, but the red didn't fit.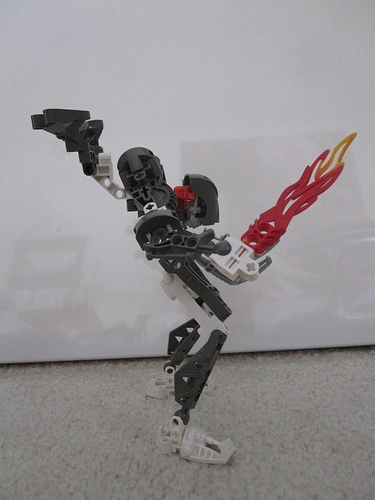 I tried something different so I gathered all my old grey pieces (most from Rahkshi sets)
and came out with an interesting body (think Atlas from Portal 2).
The "wings" were an add on to use the Mctoran feet somehow. It ended looking like some kind of demonic tooth fairy.
Anyways, I'm just uploading the MOCs I have built currently and hope to see feedback.