I got fed up with the madness that's currently happening in the Poll Doce, so I decided to make a post that has nothing to do with Helryx/Hoseryx
Here is my drawing of Iariska the bounty huntress based on @IXRollOutIX's combo model he showed in one of his Builder's Block episodes: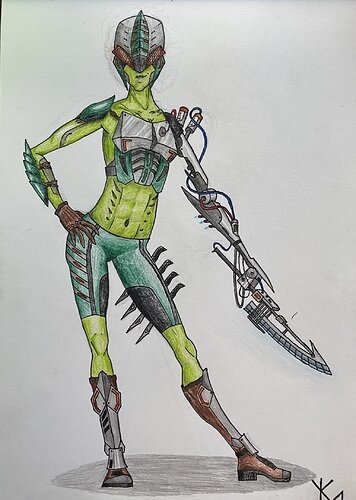 Originally I was going to give her mechanical look which is appropriate for a Bionicle. But in Russia we have Lariska as an actual human name (funny accident) so I thought that it would be cool to make her an alien humanoid green-skinned Gamora-like cyborg(That's just how my mind works)
And of course I should tell you how cool IXRollOutIX's creation is. It just blows my mind how well he combined three canister sets from 2005.
Your feedback is greatly appreciated, as always