Well now I know what I can do to all of my Galidor sets.
This is just too much fun to watch. Seeing the minifigs face upon being flattened just has me on the floor laughing so hard.
They're sadists. All of them.
I think I died a little on the inside…
I'm not sure this is appropriate for a Lego boards. It may disturb major fans of Lego…
I'm shocked.
No I'm not, I'm kidding.
Emergency hairpiece ejection…activate!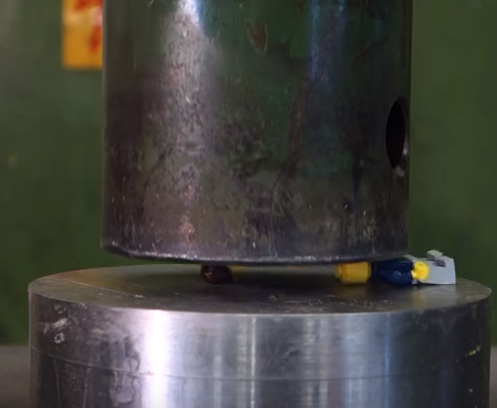 These people are sadistic.
This was mildly amazing to watch O_O
When I saw the cars being crushed, I think I died a little inside
######also, what in the name of Ekimu Nui was that penguin made from
That minifig's pants/legs: "I'm outta here!"
That was pretty interesting. But that clay penguin at the end… RIP.

I need to lie down and contemplate life now.
Is it wrong that I grinned the entire time the Legos were mercilessly mutilated?
Watch 0:31 in at .25 speed.
I've seen this channel before, and it's really weird, but in a good way