supr srs backstory:
A long-gone toa of psionics, Makara was unable to control her psychic powers correctly, which led to ridicule from her teammates, which lead to insecurities. Her uncontrolled power wreaked havoc on her mind, and she slowly lost her mind. At her breaking point, she slaughtered nearly all of her team, and ran. She allied herself with the Dark Hunters for short while, but she was so terrifyingly unstable and unpredictable that she was exiled after plotting to kill most of her fellow hunters. She now roams free, holding all living things as an enemy to her.
Her haughty and pompous personality masks her absolute insanity and hatred.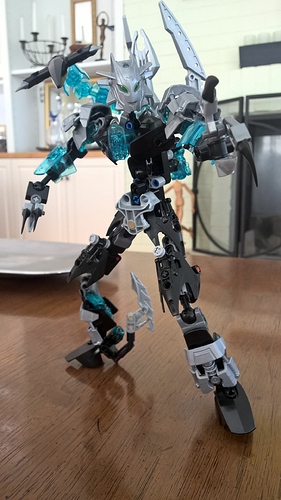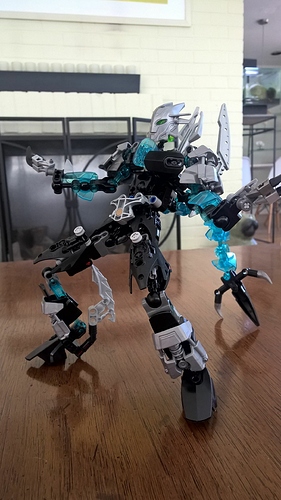 New Legs:

Back shot, without tail: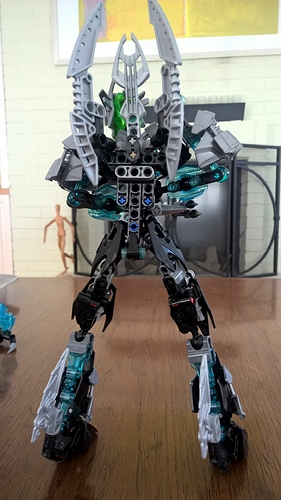 I fixed up some parts of my previous moc (https://board.ttvpodcast.com/t/makara-the-deranged/21889), mostly the upper legs, which were far too thin. I also swapped some colors around on her lower legs to make them more cohesive. She still has her spiked chain, I just didn't use it in the pictures.