Yes I am back, sorry if any of you missed me (you probably didn't) I had to take time away from TTV for awhile, i was busy writing stories, working on my YouTube channel and doing school stuff, and frankly my love of bionicle has once again started to fade, like most things I love do, like a memory only experienced once, now forgotten, an addiction which will never be. But enough of the poetry, he's back guys with a new upgrade, it's pyraxus.

Sure he may not seem different but he is, maybe you'll notice it here.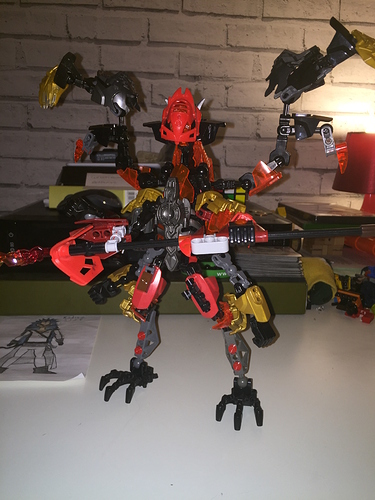 Yes that's right, his wings are more dragonic and bat like here, I have decided to revamp most of my characters as I have been changing the positioning of the things in my room, now all my characters are in places that I can be sure won't get messed up.
Thanks for looking at my new revamped pyraxus, hope you liked, it's good to be back, has the novelty of all this text warn off yet, you tell me, this isn't the end, I will be back.