I really didn't like the default colors, so I went downright 80's with them…
Weapons storage!
With weapon:
Given that I repurposed this as an aquatic Mobile Suit, I have a swimming pose, because why not?
That's all there is to it, I didn't bother painting the sword because I'm not a huge fan of it. This is my first completed full on color pallet change via spray paint, and I'm pretty happy with it (no matter how awful the spray job may be).
Also, for anyone interested, this is what the kit (if assembled by a professional modeler) would have looked like before: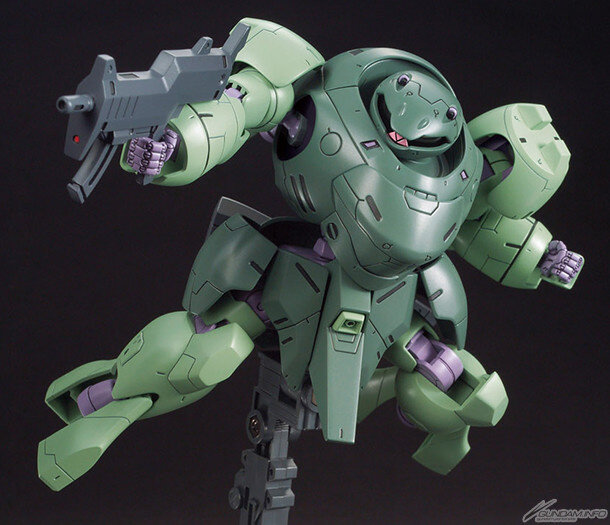 If anyone's got advice on how to improve my skills for the future, I'm open to constructive criticism!