I always wanted to live in Po koro so my self MOC is a po matoran.

I equipped him in a big hand for easy climbing.
Now from the back.
without weapons
Master blaster has obviously a blaster and a small dagger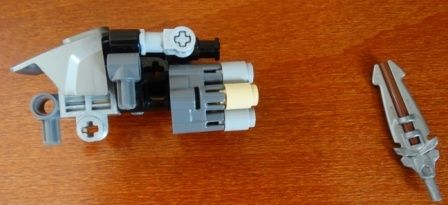 and some cool poses
what do you think ?