I'd go with the Toa Mata, for the same reason that @Krelikan stated.
found a few examples of the earlier suggestion of the nuva with the mata masks, wondering what others think. i actually really like the look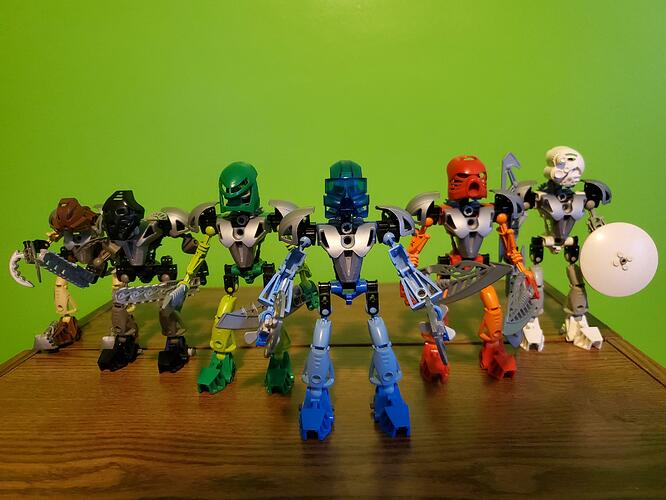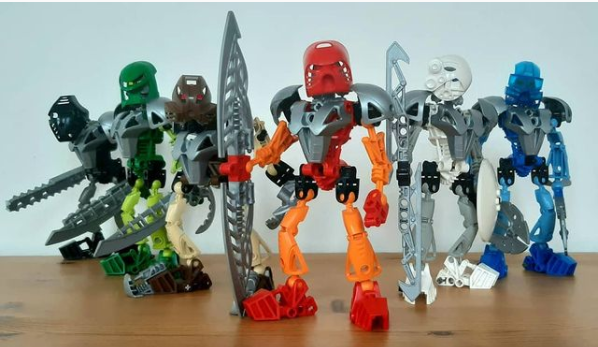 Mmph thats good stuff. It really does a lot of work for shaping their profiles into seeming more athletic and up-armored. I feel like the giant nuva masks gives them a too top-heavy look and almost turns them into semi-organic looking blocks
Yeah…that looks a lot better than I would've thought.
I feel like it makes their chests and shoulders look too large, but if they shrunk somehow, I'd be a fan.
Mata for the nostalgia, but Nuva tools were always so cool how they had dual features.
I agree. With the Mata masks on Nuva bodies makes it look like they're in football gear.
So yeah.
Anyway.

---
---
I don't have a strong opinion on the overall designs, but I will say that I definitely prefer the Mata masks if you look at the kanohi by themselves.
How did I even do that lol, I wasn't trying to make a pun there.
I prefer the mata because the armor gets rid of some of there personality and I like the masks more. the nuva mask are bad except for tahu mata
Have to say the Mata masks but the overall setup of the Nuva is just really cool to me.
I like to think of it this way:
"Would I rather have all six Toa Mata or all six Toa Nuva built and on display in my house?"
…it's Mata btw.
thats some hard to argue logic lol

I like how the Mata look a lot more. The one exception is Lewa, I really like his Nuva form and might actually prefer it over the Mata version.