This is just a drawing I did based off of a bunch of guys I've gotten to know better while being on the boards and I wanted to do a sketch of all of the people: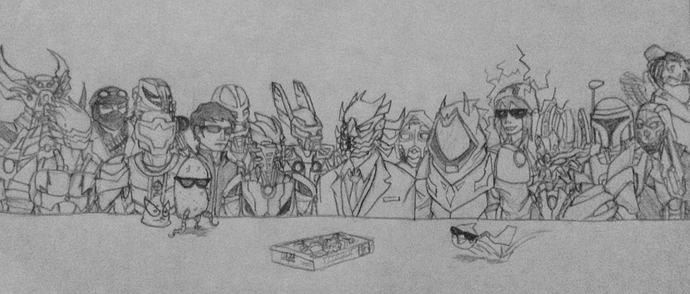 I'm not going to tag all of them because man, that's way too many. But they know who they are.
---
I may do some request of community members, but that up in the air. As always feel free to critic and such.