@SillyGhosty 's MOC:

Build: 7.5
Looks: 9
Concept: 6
Score: 22.5
@Indigogeek 's MOC:

Build: 7
Looks: 8
Concept 8
Score: 23
Indi's hat is all the Fun.

What piece is used for Indi's hat?
I believe Indi used the agori's mask from Skopio.
Doesn't really look like Skopio's "helmet."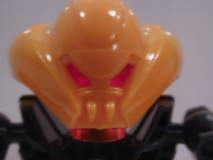 Hm, Indi's MOC has a really boring simple build, and the other one was made by Ghosty.
The rest of the album shows it, but that aint no inika build for the torso. I use the "hip" piece but the rest is rather unique,
I don't know. Maybe its the CCBS arms that seem rather boring to me.
Fair enough
@ghosty's MOC
Build: 7
Looks: 5
Concept: 9
Total Score: 21
@Indigack's MOC
Build: 7
Looks: 6
Concept: 8
Total Score: 21
oh uh
i didnt mean for those to tie

Supenatural_Dude's MOC: (@SillyGhosty)
Build: 9
Looks: 5
Concept: 5
Total: 19
Who?
Build: 5
Looks: 10
Concept: 5
Total: 20
---
That one guy no one remembers won.
How.
Oh crap. Just mistook Agori for Glatorian. I really hate 2009 terms.
I love this. XD
---
Also, noice MOCs, @Indigogeek and @SillyGhosty, good luck to both!

It's not eaaasy bein a meme