I can't describe in words the amount of raw fear that was instilled in me when Lawyer Cordax was revealed.
these are not necessarily mutually exclusive occupations
THE BATS ARE THICC AND I LOVE IT
Wow, no hesitation there.
I respect your commitment.
this statement is factual
i am quite popular i agree
ALL HAIL OUR POLYBAG OVERLORD!!!
Also @Mr.Monopoly may i have permission to make my own bat girl if you show me the head design?
her name is gonna be strawberry.
Thanks! i will render her in Stud.io soon!
Seeing as you are showing some bits of the build, how is the metru armor attached? The rest is pretty simple, but I just can't seem to get that part right.
for me it was more like surprise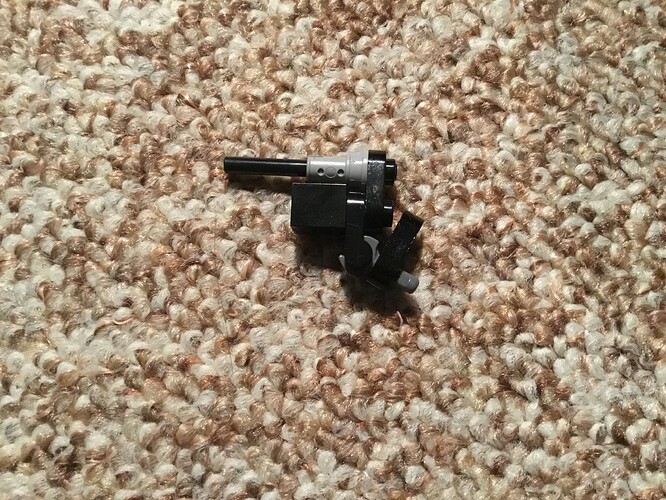 You'll want to make this assembly here. The technic pin goes in the centre hole of the Vahki shin.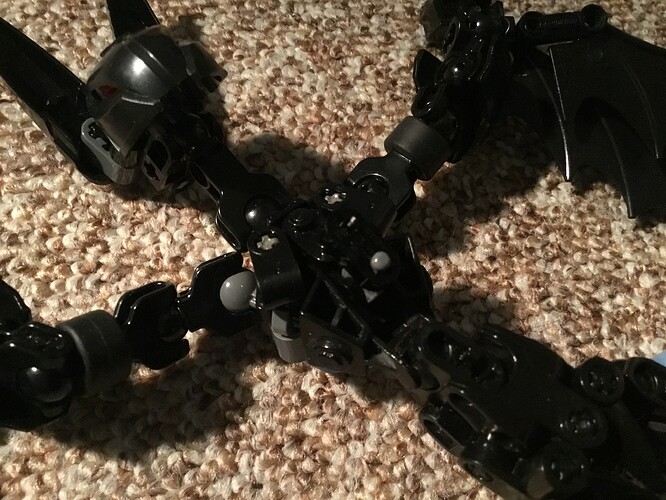 The Metru shoulder pad attaches to the exposed axle hole, and should neatly angle itself with the existing slopes in the Vahki shin.
Thank you. Minus some missing pieces I should be able to build one of them now. Also I had one built (minus chest and said missing pieces) and they are huge no really they are bigger than Tobduk.
If you're planning to build one physically, I should probably mention that you seem to have missed a small but very essential piece in your stud.io render: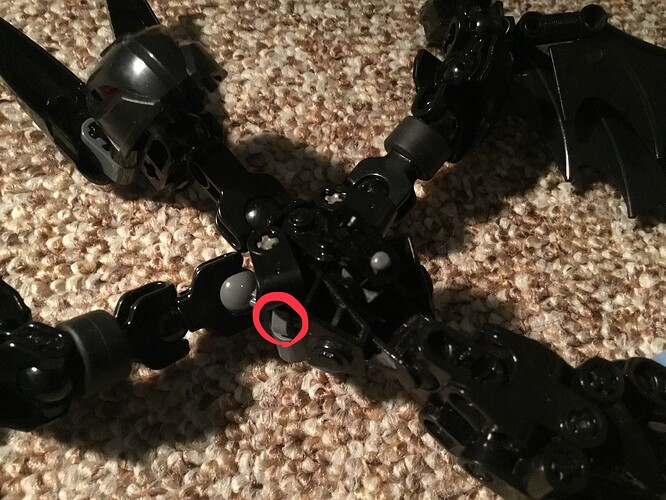 See this gray lump stuck in the bottom hole of the Hordika neck used for the shoulder? It's one of these:
It connects to the molded-in pistons either side of the Vahki shin, securing the shoulder in place. If you miss the piece out, the shoulder structure is a lot looser and tends to flop up and down quite a bit.
Yeah I intentionally left that out in the stud.io version, I just couldn't get the angle right.
Oh I hate how clever that is.
Now I feel like the big stupid
Edit: just realized that a design like this could allow for this to be used as a "Butterfly joint" and now I'm even more scared.
I just wanted to address this quickly. I didn't actually realise they were that big until you mentioned it. I guess I just build unintentionally tall Mocs, as Photez and the other Rahkshi aren't much shorter than them.
Im baffled, let me go to the confuzzlement corner and figure out what the heck happened.
so get that im not the most active on here, nor have I ever seen the HSH but where did all this come from?