I see you've reinstated the post
very suspicious
now I have to edit that
I didn't expect this from you, Atobe.
I congratulate your open nature though. You edited your post to add that bit in, at your own expense. You didn't have to do that, but you took the risk.
Truly a role-model to everyone here.
especially Rukah
Does it count if I say she's cute?
Thought this had a smiley face at first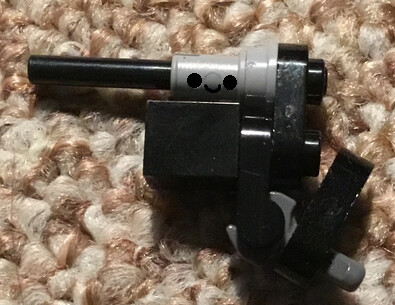 Which reminds me
why am I not prosecuting these fiends for their debauchery
Because I have a monopoly on furry prosecution, and if you were you'd have to pay me a one time installment of 20$ usd
But don't worry I'm certain you have that kind of cash.
No, that's a strand of hair
…wow
I wouldnt personally call rakshi heads adorable, but ok. Knowing that all that definitely helps with understanding the comic
Also Cordax is now a Lawyer, neat
This is a top-notch explanation, I like seeing it from your perspective.
In a full disclosure, however, I can verify that I have no furry tendencies (I'm only somewhat clear on what that even means) and really do find the bats cute the same way I find kittens cute. They're fun, unique concepts, funny drawings, and neat builds. As for my monologue and other suspicious rhetoric, if anyone's paid a decent amount of attention to my mode of commenting on this site, I do tend to leave more interesting comments than "it's nice."
…All that said, I still find the comic and the whole business hilarious. And I have not yet tried to build a physical bat girl, but it might be instructive and funny. I do love a good joke.

Ya'll have a great amount of skill at making these comics! Thanks for the enjoyable read!
Can I, as a lawyer hire a lawyer?
I'm available
and will ensure justice is done on your behalf
This is the funniest thing I've seen on TTV since joining.
And yet you've seen Ghid's face amirite
i see my dear blouks on there, is there thunderthighs as well?
I vouch for my friend he is not a simp… or is he? @ToaGali416
firstly - Welcome to the boards!
Secondly -thank you
And Thirdly i regret to inform you that the bat v bug wars have been concluded since the bats retreated to cornwall
Not anymore, now they're going all across England: