Well, this started out as a XT4 revamp, but as I built it, it sort of became it's own thing.

Firstly, it ended up with only three arms. The two side arms shoot fire, which ignites a gas released from the center limb, making a plasma stream (because science).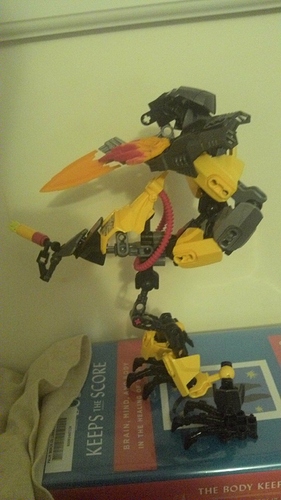 Secondly, I added some red to the color scheme.
It doesn't resemble the original all too much, but that's cause I don't have the original myself, anyway.