Are you sure it isn't fan made?
Yes! I was thinking of this theme when I read the topic.
IF IT WAS DO YOU THINK I WOULD BE ASKING YOU!...jk
no it's not if it was do you think it would be on a wiki.
It's Voriki Hordika. Don't question it.
You see, it's just a trick of lighting. If we saw him in brighter lighting, he'd be purple.
Here's another "mysterious" photo
Who's that strange figure in the background?
Some say he's Malum before he got banished (hence the similar build)
Others say that he's Tarix (hence the spikes and blade)
Who do you guys think he is?
Lets not get off subject here, Were talking about a image maybe never released not some ordinary malum pic.
The name of this topic is Mysterious Bionicle Photos, not Look at this pic I found. His image contains something mysterious, qualifying it as a mysterious photo
Malum may not be mysterious but the guy in the background is
I understand that but what is more "Mysterious" malum or a maybe-never-before-seen-2005-pic-til-now HUH?
Except we've already talked you're pic to death. It's some unreleased promo 'nuff said.
Drunk voice okaay... bat wat naw.
NOW... find another picture.

Is it? Could it be? The lost 420'th toa? :OOOOOOOOO
Anyways...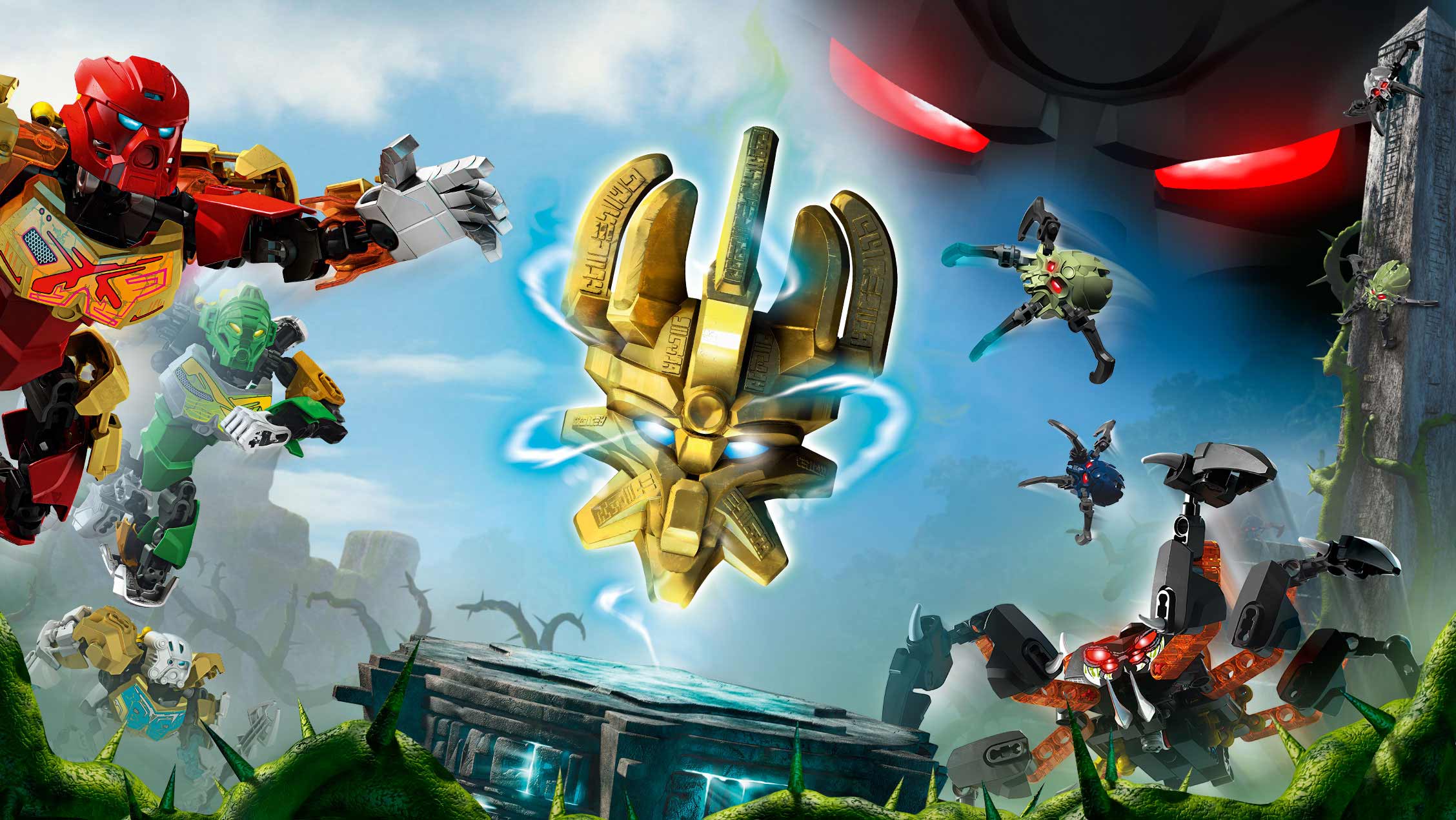 So uh... We still don't have any confirmation as to who the mysterious fellow totally not Makuta in the upper right hand corner is.
That's quite possible; looks like the same mask but... Neither skull Grinder nor Skull Warrior sport black masks.

In fact, what was gunmetal in the toy fair display now seems to have become silver...
hm, I think the mask still looks gunmetal
The mask looks exactly like a skull spider...