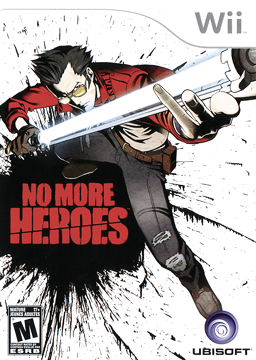 One of the most hilariously violent video games of all time (and a Wii exclusive, to boot). But at the same time also super silly, as well as symbolic. Obviously, a lot of stuff in this game isn't appropriate for the boards, but I think it'll be just fine (I mean… we have a topics for other pretty violent games…)
Starring Travis Touchdown, local otaku loser who happens to win a discount lightsaber on eBay, and decides to join an assassin association and kill people for fun.
There's also gonna be a third game on the Switch.
and travis totally shoulda been in smash instead of bayonetta