There are quite a few masks from other themes, and I've thought of a few powers for them, could any of these ideas be considered cannon?
The user of this Kanohi may swap places with any target within a certain range and keep the target's stance and momentum. This would be useful for combat, because you could use the punches your enemy throws against them.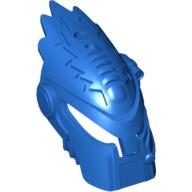 This beauty (my self moc's primary mask) can replicate any mask's power in a certain range, but only if you understand the targeted mask (some masks are drastically harder to understand, for example to replicate an Olmak you must have a great understanding of the many worlds interpretation, and the mask of time and of life are pretty much unreproducible)


Using this mask, you can throw and manipulate your voice.