This is another thing - can the first prize be a $40 LEGO Gift card or something?
So, here is my entry. Hope you all enjoy!
you should order 40 dollar worth of black axcels
My entry is here: click me hope you guys like it

My second entry for the contest, which has been pretty fun

This is my first entry to this contest.
battaboop
second entry
mashoop

My second entry for the brickonicle contest! Probably my last, but you never know! This took almost a week to build (because I only had like 2 hours a day during the week to work on it). Enjoy!

Alright this is embarassing
Where is the new post button on the forum? I don't usually go on TTV

"Read FAQ" oh haha thanks for the reward

On the home page there should be a big fat plus sign in the bottom right.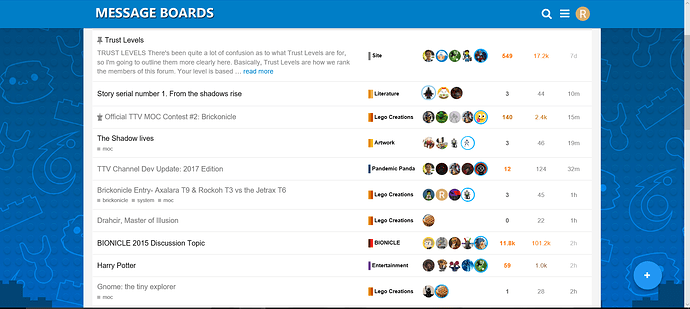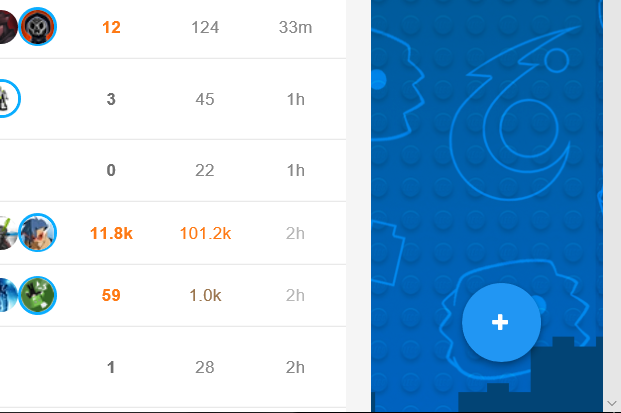 Does this help @CM4Sci?
(you also have to be out of this topic.)
Oh my gosh how on earth did I miss that. The color blends in so well. Thanks!
And of course it'll be out of this topic. Thanks! Can I save drafts?
Unfortunately, you can't save a draft of a post as far as I am aware. That said, you can edit your post(s) as many times as you wish.
Good luck; I'm curious to see what you come up with!
@King_Ved Hate to break it to you, but an entry doesn't qualify for this contest if it's under 100 pieces.
Here's my potentially only entry. I hope did everything right…
Could we get around the three set limit by making every entry one of those store-exclusive 'super packs' Lego sometimes does? They count as individual sets on their customer service building instructions page, and it could help a big set get around any price-based criteria you may or may not have.
It was worth an ask. Also, can we do things like Dimensions packs or Brickheaddz?